Most moles are not harmful and do not require a doctor's care. However, if you have a mole that is bothersome or painful or that you are concerned could be cancerous, you should have your doctor examine it. If he or she decides it should be removed, there are two ways it can be done:
The mole can be removed surgically, and your doctor can stitch the skin closed afterward.
Your doctor can use a surgical razor to shave the mole off the skin.
Both of these treatments can be done in your doctor's office. If your doctor thinks the mole looks suspicious, it can be sent to a lab for testing.
See your doctor right away if you notice that a mole has changed in shape, size, or color.
Most benign moles don't need to be taken off unless they bother you aesthetically. There are two relatively easy methods of removal. A raised nevus can be sculpted flat using electrodessication, essentially burning off the top surface so it's even with the skin. The problem with this approach is that a portion of the mole is still left under the skin, so it has a fifty-fifty chance of repigmenting within a year. (It usually remains flat, however). The surefire way to get rid of a mole forever is to excise it, although you may be trading that little mole for a tiny scar (left from the stitch that's required) - although most often the scar will completely vanish in a couple months.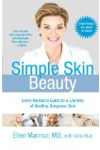 Continue Learning about Skin Care