The skin in the eye area is very thin compared with other parts of the face. As a result, it manifests visual problems more readily. One such problem is what is referred to as "Dark Circles". They are caused by several factors. One is that fragile capillaries leak small quantities of blood into the eye-area dermal tissue and the iron in the hemoglobin oxidizes surrounding lipids and proteins to produce a blue-purple color. Also, the eye area skin thins with age making the blood vessels more noticeable. Finally, the thin skin allows for UV radiation to penetrate more readily and initiation the pigmentation process, giving a brown hue to the skin.
The best way to treat dark circles is to neutralize the color with a correcting color. Usually, yellow will offset purple. Also, optical diffusers such as PMMA, Nylon-12, light diffusing polymers will mask the color. Long-term benefit can be achieved by applying a physical sunscreen such as titanium dioxide or zinc oxide along with anti-oxidants to block sun damage.
Further, the use of materials that bind iron, such as phytic acid and N-methyl succinamide, can reduce oxidation and minimize the blue/purple color. Anti-pigment products, such as ascorbic acid derivatives, licorice, emblica, resveratrol, and resorcinol derivatives, will help minimize the brown color over time. Finally, re-building the skin's matrix in the eye area will reduce the appearance of the color in the skin.
There are a few different ways you can combat under-eye circles. Here are three fixes:
Makeup: To effectively cover a dark under-eye area with makeup, choose a creamy concealer in one shade lighter than your skin tone. Make sure to go with a blend that contains yellow undertones, which help neutralize a purple cast.
Skin care products: Don't shoot the messenger, but most dermatologists contend that despite product claims, so far, no skin care product has truly been scientifically proven to combat under eye circles. That said, like makeup, some can improve the appearance of them. Look for a product that contains light-reflecting pigments, which delivers a kind of "mirage" effect to dark areas. Hydroquinone or kojic acid can also help lighten the area if you're dealing with hyper-pigmentation issues. (That's when the skin is dark, not the blood vessels below the skin.)
Professional help: When all else fails, visit a dermatologist to determine what more aggressive measures you can take. Chemical peels can sometimes improve the condition, and many dermatologists swear by laser resurfacing—which will usually vary from doctor to doctor—to treat the problem.
Try these tips to improve dark circles and eye puffiness:
Elevate your pillow slightly at night to fight gravity from causing extra nighttime eyelid puffiness.
Keep your water and fluid levels adequate for your daily needs, especially during hot weather climate. Doing this can replenish the deeper layers of the skin with water, delaying drooping of skin, and improve the appearance of dark circles. Avoiding dehydration can help to decrease the effect of gravity and promote well-hydrated skin that tends to sag less with advancing age!
Apply evening or nighttime cool compresses for short periods to both eyelids.
Get allergy-patch tests to learn if you're sensitive to your facial and eye care products.
Invest in facial and anti-aging moisturizers as well as nightly eye cream especially for stubborn wrinkles.
Stick to a well-balanced diet.
Get tested to determine if you have allergies.
Work with your allergist and dermatologist team to look and feel your best!
Makeup can help conceal under-eye circles. Using a cream concealer or liquid foundation that matches your skin color can cover dark circles. There are also some concealers that contain caffeine and can help your eyes look more awake. You can set the concealer with a matte finishing powder. There are also skin lightening creams that have hydroquinone or kojic acid that can hide circles. Another option (which is more expensive) is intense pulse light, which destroys pigment cells and smoothes the skin. By not smoking and applying sunscreen, moisturizers, or prescription retinoic acid, your eyes will look full of life!
Like over-the-counter antidotes for puffy eyes, the plethora of topical eye gels, serums, and creams probably is not going to do much but moisturize (which is not a bad thing; they just would not get rid of dark circles). Most contain kojic acid, a mild skin-lightening agent (which would not do anything if your circles are not a hyperpigmentation problem). Some include vitamin K, which inside the body affects the clotting of the blood. Applied topically, it is supposed to diminish bruising and darkness associated with blood vessels. There is no research to support these claims, and, like many ingredients, it is unlikely to penetrate far enough into the dermis to affect blood vessels in a long-lasting way.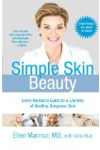 Several options are available for removing or reducing dark circles under your eyes. Which one you choose depends on what's causing the dark circles. Nonsurgical treatment options include bleaching creams, laser therapies, chemical peels, and injectable fillers, to name a few. If the dark circles are caused by the shape of your lower eyelid and how light hits that area, surgery may be your best solution. In this case, speak with a board-certified plastic surgeon, who can guide you in choosing the best treatment for you.
Continue Learning about Skin Care