The sex hormones -- estrogen, progesterone, and testosterone -- take a lot of blame when it comes to problem skin, especially acne flare-ups. During puberty there's a huge surge of hormones that cause growth and development. Remember that the sebaceous glands are attached to the hair follicles; these kick into action during this amazing growth spurt. Male hormones called "androgens" (found in males and females) trigger these glands to produce more oil, and if the hair follicles become clogged with dead skin cells, the oil does not have a way to get out. The unfortunate result is acne.

For the same hormonal reasons, the menstrual cycle is a surefire trigger for regular breakouts. Estrogen and progesterone levels spike at different times during the cycle, and when the androgenic progesterone rises (just before ovulation) it activates the sebaceous glands, which in turn causes premenstrual acne. This yin and yang of estrogen and progesterone is why acne develops, so taking birth control pills, which keep the hormones at a more consistent level, seems to keep breakouts at bay. Because the surges of androgens aren't so severe, there tend to be fewer flare-ups linked to them.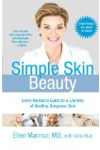 Male and female sex hormones affect the skin in a number of ways. Testosterone and other male hormones (androgens) contribute to acne by stimulating skin to increase the production of oil. Androgen levels rise in adolescent boys and, to a lesser extent, in adolescent girls. The female hormone estrogen also affects the skin. During perimenopause -- when a woman's periods become less frequent -- and in menopause -- when periods stop -- decreased estrogen levels can make skin thinner, paler and more prone to wrinkles. If you have questions about how hormones may be affecting your skin, be sure to ask your primary care doctor or dermatologist.
Continue Learning about Skin Care