Intense pulsed light or IPL is the best treatment for the type of problems you are describing. IPL gets rid of pigment and redness leaving the skin tone more even. It will take several treatments to achieve optimal results but it's worth the wait. IPL can be used on the face, neck and chest and even for treating brown spots on the back of your hands.
Intense pulsed light (IPL) treatments are a great alternative for someone who doesn't need too much in the way of anti-aging (perhaps a patient in his or her late thirties with overall firm, healthy skin). IPL is incredibly successful at treating rosacea, freckles, and especially poikiloderma -- a mélange of white, brown, and red sun spots.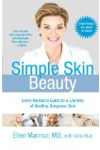 Continue Learning about Skin Care

Blueberries, dark chocolate and sunscreen are three things you need to keep skin beautiful, supple and smooth. Antioxidant-rich foods such as berries, dark chocolate, cantaloupe, citrus fruits and leafy greens provide the vitamins ...
you need for skins elasticity. Avoiding smoking prevents premature aging. But the number-one way to keep skin gorgeous is to stay out of the sun and away from tanning beds. The suns radiation causes skin damage, including wrinkles, age spots and skin cancer. Use a sunscreen that protects against UVA and UVB rays in an SPF of 15 or higher, and reapply often.
More