An esthetician is someone who has specific training in skincare and has completed all requirements of the state in which they practice. This licensed cosmetologist performs facials as well as other esthetic spa services such as nail care, make-up application, hair removal, hair care, and certain body treatments. To ensure that an esthetician is knowledgeable, ask about specific training and certification.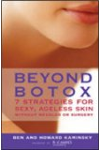 An esthetician should always consult with the client to get from point A to Z with the health of your skin and it happens from inside and out!!!!
Here are some of the following reasons:
EDUCATE Your skin type and description! Many people don't realize the difference between skin type and description. There is a difference. For instance...you can have oily skin and also be dehydrated??? Totally true!
INVESTIGATE I take about 10 to 20 minutes with clients to discuss concerns, conditions, previous skin care treatments and surgery as well as a current regimen...I have a list. From there I take the evidence and put the puzzle together!!!
INFORM Time for your homework and to put you to the test. All the information that we have discussed is hand written for you, which includes ingredients in skincare that are beneficial and even suggestions of nutritional supplements that will keep your skin healthy inside and out! Consultation with a registered dietician is always recommended for your safety.
SPF....if while searching for an esthetician and the word zinc or titanium dioxide is not mentioned...keep looking!
Not all estheticians are the same, but a thourough esthetician should do all of the above to keep your skin healthy...remember, an esthetician should not be pushy. We provide ourselves to help others by taking better care of themselves. It isn't about selling product or services. A true esthetician will be honest and be your skin's best friend for life!
Continue Learning about Skin Care