There are as many medical solutions as there are reasons for dark circles, and each is specific to the cause. If the issue is thinner skin resting over muscle, an injectable filler of either fat (taken from the patient's own supply somewhere else in the body) or hyaluronic acid (such as Restylane or Juvéderm) can change the optics and shape of the under-eye area. The translucent skin will now rest on yellow or clear filler above the muscle. The procedure also plumps up the infraorbital hollow, eliminating the shadow effect that lends a tired, droopy basset hound look to the face. Hyaluronic acid filler has also been shown to initiate collagen production where it is been injected. Temporary filler (fat and silicone are the only ones that are more permanent) usually needs to be reinjected every six to twelve months, although for many people it lasts a couple of years.

If the problem is prominent veins or hemosiderin near the eyes, a vascular beam laser will get rid of them. The treatment takes about ten minutes, but the patient may have to return at some point to repeat the treatment if new blood vessels regrow there in the next five to ten years. Three to five laser treatments are usually required.

Hyperpigmented skin is receptive to lasers, peels, and prescription topical creams such as hydroquinone.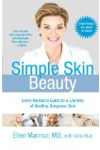 Continue Learning about Skin Care