Treatment of dark under-eye circles depends on the cause of the issue, but volume loss/hollowness is a common reason. Watch plastic surgeon Haideh Hirmand, MD, explain why doctor-injected, temporary fillers are a good option for this complaint.
There are many claims made by companies selling products that "miraculously and totally" eliminate dark circles under the eyes. Most of them, sadly but hopefully not unexpectedly, cannot deliver on their promises. In my experience, a large percentage of people complaining of dark under eye circles are best treated by filling this area, known as the "tear troughs" with a hyaluronic acid-based dermal filler, most notably Restylane or Juvederm. By raising the level of this depressed darker-appearing tissue, the internal reflection of light is reduced and the circles can be profoundly improved. Ophthalmologists tend to be most comfortable dealing with this delicate area, although some Dermatologists and Plastic Surgeons also perform these procedures.
There are as many medical solutions as there are reasons for dark circles, and each is specific to the cause. If the issue is thinner skin resting over muscle, an injectable filler of either fat (taken from the patient's own supply somewhere else in the body) or hyaluronic acid (such as Restylane or Juvéderm) can change the optics and shape of the under-eye area. The translucent skin will now rest on yellow or clear filler above the muscle. The procedure also plumps up the infraorbital hollow, eliminating the shadow effect that lends a tired, droopy basset hound look to the face. Hyaluronic acid filler has also been shown to initiate collagen production where it is been injected. Temporary filler (fat and silicone are the only ones that are more permanent) usually needs to be reinjected every six to twelve months, although for many people it lasts a couple of years.

If the problem is prominent veins or hemosiderin near the eyes, a vascular beam laser will get rid of them. The treatment takes about ten minutes, but the patient may have to return at some point to repeat the treatment if new blood vessels regrow there in the next five to ten years. Three to five laser treatments are usually required.

Hyperpigmented skin is receptive to lasers, peels, and prescription topical creams such as hydroquinone.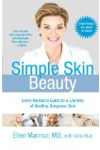 Continue Learning about Skin Care

Blueberries, dark chocolate and sunscreen are three things you need to keep skin beautiful, supple and smooth. Antioxidant-rich foods such as berries, dark chocolate, cantaloupe, citrus fruits and leafy greens provide the vitamins ...
you need for skins elasticity. Avoiding smoking prevents premature aging. But the number-one way to keep skin gorgeous is to stay out of the sun and away from tanning beds. The suns radiation causes skin damage, including wrinkles, age spots and skin cancer. Use a sunscreen that protects against UVA and UVB rays in an SPF of 15 or higher, and reapply often.
More