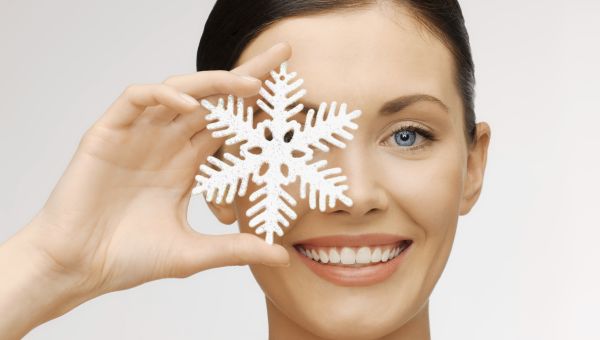 This winter you can still hear Dean Martin in TV commercials crooning "Oh, the weather outside is frightful, but the fire is so delightful," which pretty much describes why you're extra susceptible to sinus woes and your skin is so itchy and flakey! Going back and forth from cold and wind into hot, dry air is not good for your skin or your mucous membranes in your sinuses and nose.
Related: Try these 3 great winter skin essentials.
So how can you keep your skin—inside and out—healthy this winter? (The first thing Deano should have done—you still have the chance—quit smoking, and go easy on the alcohol!) Then…
Humidify your house. Indoor humidity can hit 10 to 15 percent in the winter, causing dry sinuses, bloody noses, breathing problems and skin irritation. Super-Alert: Fill your humidifier with clean water daily and keep filters mildew-free. Aim for around 40 percent humidity.
Seal in moisture. Use a thick moisturizer within three minutes of getting out of the shower or bath. That's particularly important if you have eczema (red, flaky skin triggered by allergy, irritation or a genetic predisposition). Also, use moisturizing UVA/B sunscreen (SPF of 15+) daily to avoid snowburn (all that reflected sunlight)!
Feed your skin. Vitamin A-rich greens and orange and yellow veggies help your skin's elasticity (so wrinkles don't stick!). And consider taking 1,000 IU of vitamin D3 daily—turns out this mood- and immune system-booster also helps renew skin cells.
Then, you can join Mr. Martin, singing, "Let it snow, let it snow, let it snow."
Medically reviewed in April 2020.