There are emotional changes and psychological after-effects of plastic surgery that your doctor should tell you about before your procedure. Watch plastic surgeon Brent Moelleken, MD, explain these post-surgical, emotional stages and their effects.
Cosmetic surgery patients have a predisposition to body-image disorders. They are more likely to be prescribed brain-altering drugs by a psychiatrist. It is extremely important that patients be psychologically stable prior to cosmetic surgery. They must be able to tolerate complications following surgery. Any complications can be upsetting, particularly those that severely impair health. Complications that alter appearance can start a tailspin of depression. For that reason, it is important that anyone under the care of a psychiatrist or psychologist be evaluated and receive unconditional clearance for the surgery. Uncontrolled depression can lead to suicide after surgery. The risk of death from suicide is threefold higher in women who have breast augmentations. Rhinoplasty is another procedure notorious for psychiatric complications after surgery.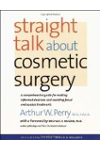 In general, the majority of patients are aware of what their postoperative results will be after their cosmetic surgical procedure. As a board certified plastic surgeon, I am also, in some sense, a psychotherapist in that I need to understand during the initial consultation, each patients desires and realistic expectations for the procedure that they ensue. Patients who have unrealistic expectations can be extraordinarily depressed postoperatively, and it is important that we attempt to triage this patient's preoperatively and not operate on them. It is not uncommon for patient's to have postoperative depression, even after an uneventful surgical procedure. Thankfully, with the majority of these patients, this resolves over a short period of time. However, there are those who may require psychotherapy, especially those who have severe body dysmorphic disorders, or self-image problems. Again, we attempt in all cases to determine the mental status and psychological decisions made by each and every patient prior to undergoing elective surgery.
The aftermath of having plastic surgery to correct the problems left by massive weight loss can seem more blissful than an ocean-side pina colada—no more fat, no more loose skin, ah, the ideal body. But many people have a tough time adjusting to life in the plastic era.

Why? There are psychological reasons: Weight gain occurs slowly—and most times, with the exception of some surgical procedures, weight loss happens slowly as well. You have time to psychologically adjust to your new body—whether it's getting bigger or smaller. But when having plastic surgery (especially with removal of your skin), the changes are fast, drastic, and, in some cases, emotionally heart-stopping. It took 10 years to get fat and mentally adjust to your sense of "you," but when somebody whacks off 20 pounds of excess fat and skin and stitches you up like grandma's needlepoint in a few hours, it takes a whole different mindset to deal with the effects.

Yes, losing weight and losing excess skin is what you've always wanted, but you need to be prepared for the scars, for the body adjustments, for the attention you'll be given. While some people bask in the compliments they receive on their new bodies, others are embarrassed or ashamed by positive feedback, because it reminds them of how noticeably overweight they once were. Lots of obese people never look in the mirror, so your new body may take some getting used to.

There are also physical reasons that people are disappointed after plastic surgery. It's not like blowing your nose. Some of these surgeries are quite invasive, and there are drains, swelling, some pain, immobilization, and other discomforts that come with it. Some middle-aged patients expect to look like a twenty-something when they're done. That just isn't real. The best you can hope for is a fitter, well-rested, 10-year younger you.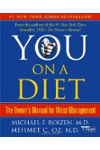 Continue Learning about Skin Care