Tips for shaving your legs: don't exfoliate that day; don't dry shave; wait a few minutes in shower before shaving; and shave in the direction of hair growth. Watch dermatologist Cybele Fishman, MD, share her guidelines for the perfect shave.
Here's how we recommend a good shave, whether you're taking care of your
face, legs, or other areas:
Rinse the area with warm water, then press a warm washcloth against for a minute or two (to help soften up hairs to be shaved).
Shave with short strokes in the direction of hair growth (not against the grain); don't pull the skin and make sure to use a sharp razor every time.
Aftershaves are okay to use (unless they cause a burning or tingling sensation that's too uncomfortable); you can also try a moisturizer instead.
If you experience razor burns (tiny bumps of inflammation), you may want a lotion like bacitracin (or antibiotic lotion clindamyacin) to ease inflammation.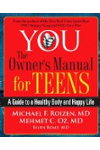 Continue Learning about Shaving