Prostitution is sometimes portrayed as a way to make vast amounts of money, live the "good" life, or meet a rich man who will become your boyfriend. In reality, even though billions of dollars are made annually in the sex industry, a rich hollywood prostitute is extremely rare. The prostitution industry attempts to glamorize prostitution as a choice for a sexually liberated woman. Some middle-class women do choose to enter prostitution out of curiosity or a sense of adventure. However, poverty is the major force that drives people, especially women of color and runaway teenagers, into prostitution. One of the few groups funded to study prostitutes found that the average age of entry into prostitution in the United States is fourteen and many of these girls are running away from abusive homes. Girls who enter prostitution are not consenting adults and do not exercise free choice. Prostitution is a means of survival when other work is not available.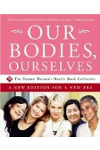 Sex trafficking, as defined by the National Institute of Justice, is a type of human trafficking that is defined as recruiting, enticing, harboring, transporting, providing or obtaining either by an adult for commercial sex by force, fraud or coercion, or a juvenile for commercial sex, regardless of the means. In most cases, these women and children are coerced into prostitution by pimps. So basically, it is the sexual exploitation of children and women. It forces them to trade their bodies for money. Although comprehensive research is lacking to document the number of youths engaged in prostitution in the United States, it is estimated 293,000 American youths are currently at risk of becoming victims of sex trafficking.
Child and teen sex trafficking often starts between the ages of 12 and 14. Many of these girls have been abandoned, have run away from home, or have been sold into the trade. They live on the streets and feel that the only way to support themselves financially is to solicit their bodies for sex. It's not uncommon for these youths to fall victim to drug abuse...and the only way to support their developing habit is to make money by selling their bodies. Sex traffickers lure and prey upon these vulnerable and needy teens. They know the these children won't make it on their own so they abduct them, pressure them through deception, make false promises, force them to leave home, and keep them from any hope of reconnecting with someone they know by isolating them from civilization. The pimps become the sole provider and the teen becomes a silent prisoner to his/her own life. Many of these teens are helpless and have no other means to survive.
If you suspect child sex trafficking or human trafficking, report it.
Call the National Human Trafficking Resource Center (NHTRC) at 1-888-373-7888. This is a national, toll-free hotline, with specialists available to answer calls from anywhere in the US, 24 hours a day, seven days a week, every day of the year related to potential trafficking victims, suspicious behaviors, and/or locations where trafficking is suspected to occur.
Continue Learning about Sexual Abuse