If you feel your sex life needs some spicing up, it can help to come up with a tactic to make sure that you spark some romance, keep things fresh and make sure that your relationships (sexually and emotionally) are moving forward. How? Seek experiences that feel new, novel and extraordinary.

Don't get me wrong: habits are good and can be a strong means of establishing traditions. But your brain doesn't always want you to do the same thing every Saturday night. Your brain wants to go to dinner and a movie one night and then maybe try go-karts another time. Or moonlight hikes or walks through the neighborhood. Just mix it up a little.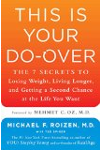 More About this Book
This Is Your Do-Over: The 7 Secrets to Losing Weight, Living Longer, and Getting a Second Chance at the Life You Want
From one of America's most trusted physicians and the bestselling coauthor of the YOU series with Dr. Mehmet Oz—this practical and empowering guide shares the seven secrets to losing weight, restoring peak vitality, and regaining optimal health at any age.No matter whether you're a stressed-out workaholic, a couch potato, or a marshmallow addict, it's never too late to get a second chance. You do not have to let genetics or bad choices of the past dictate your health outcomes. In fact, you have the power to change your body—as well as which of your genes are switched on—no matter how you've lived in the past.In This Is Your Do-Over, Dr.Michael Roizen, four-time New York Times #1 bestselling author and renowned Chief Wellness Officer of the Cleveland Clinic, provides the tools you need to slam the brakes on bad health and press the gas pedal to good health. In the book, he addresses all the areas that contribute to total-body wellness, including nutrition, exercise, sex, stress, sleep, and the brain. Using concrete strategies that anyone of any age can use, Dr. Roizen shows you how to change your heath destiny with his seven simple secrets to earning a Do-Over. He even shares the key step missing in most other programs: how to select and partner with the proper buddy or coach to get you to your goals. Grounded in cutting-edge scientific research and culled from Dr. Roizen's experience coaching thousands, This Is Your Do-Over is the ultimate guide to reversing damage, optimizing health, and living a life filled with energy and happiness. It is not too late; your Do-Over starts now.
Try a little afternoon delight to spice up your sex life. Perhaps you and your mate can both arrange to come home for lunch while the kids are in school. If you have kids, sneak off into the garage, and do it in the back seat of the car for 10 or 15 minutes while the kids are being supervised elsewhere. Do it in the closet, or the bathroom, or the shower. If your husband has a lockable office, maybe you can bring him an after-hours snack when everyone else has left the building. Then when your spouse returns to his office the following day, he'll be thinking about what happened the night before. Remember that being sexual doesn't always have to mean having intercourse; it can be oral sex or even just fondling. It's the surprise and variety that adds so much to the quality of the relationship.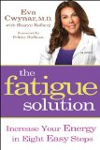 With desire and attraction, unpredictability goes a long way. Research shows that people with active fantasy lives are more sexually responsive, more sexually satisfied, and more sexually adventurous. So kick-start your creative and adventurous sides as a couple by sharing a fantasy.
Try to bring the erotic into the everyday. Whatever the activity, see if you can relate to it as fundamentally erotic. No, this does not mean looking for phallic shapes in your vegetable soup. View every interaction as a play between energetic forces of masculine and feminine energy. When you see your partner throughout the day, focus on your own deep longing to unite with his or her opposing energy. Allow that desire to color everything you do together, from eating breakfast to talking on the cell phone while leaving work. See each exchange as an opportunity to express your intense attraction. When you do finally get to the bedroom (or the backseat, if you just cannot wait any longer), remember that what you are doing is far bigger than this single act. On a cosmic, energetic level is the very foundation of the universe.
Despite what the vibrator industry might promise, there's no magic tool that can drive up desire instantaneously. Increasing a partner's desire takes experimentation, trust, communication, and a reasonable amount of risk-taking.

Some of the common problems that many women describe when they report a low sex drive include not feeling loved or that sex has become routine or boring.

Think of what your life would be like if you ate the same thing every day for breakfast, lunch, and dinner. Dull. You should approach your sex life with the same attitude. Add variety. Try new dishes. Sprinkle in some spice. Do whatever it takes to make your sexual palate satisfied (short of trying a new chef, if you're married). That includes trying new positions, having sex in different rooms of the house, or introducing some elements of fantasy.

Here's another way to amp things up: Schedule sex. Many people avoid scheduling sex because it seems as if it would be too forced and would remove the spontaneity that we assume all sex should include. Actually, planning sex can have the opposite effect. Knowing that you're scheduled for a rendezvous with your partner builds anticipation, promotes fantasy, drives up libido, and very often leads to a romp that's hotter than beach sand at noon.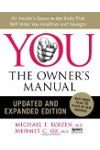 Continue Learning about Sex and Relationships