Sexual activity may prevent endometriosis. One breakthrough study conducted at the Yale School of Medicine suggests that sexual activity might prevent endometriosis, a painful condition that affects an estimated ten million American women and often results in infertility. The endometrium is the uterine lining and normally grows only in the uterus, exiting the body each month during menstruation. In endometriosis, endometrial tissue grows in the fallopian tubes, ovaries, and other pelvic parts, and in rare cases, outside of the pelvis.

Endometriosis typically afflicts women who are childless or those who have children late in life. Fascinating new research also indicates that women with shorter menstrual cycles and longer periods are also at a higher risk. According to the Yale study, women who had sexual intercourse during menstruation were one and a half times less likely to develop endometriosis than women who never made love during their periods.

Having sex during your period may actually positively impact your fertility by reducing the likelihood of developing endometriosis. The researchers also found that orgasm during menstruation lowered the risk of developing endometriosis. This is key information since the backup of menstrual fluid in the pelvic cavity is currently believed to play a pivotal role in the development of endometriosis. It's possible that contractions of the uterus during lovemaking, and specifically orgasm, may help push menstrual material out of the uterus.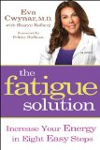 Continue Learning about Sex and Relationships