Sex, especially in a loving, secure relationship (no fear, no anxiety, no "is he going to call me?" stuff going on!) is a bonus for our health and beauty. In addition to all the stress-reducing hormones that get released, giving us feelings of pleasure, elation, and no pain, regular sex is regular exercise and has similar benefits, including improved cholesterol levels and increased circulation. It also has been shown to boost immunity and reduce one's risk for heart disease.

One British researcher, Dr. David Weeks, a clinical neuropsychologist at Scotland's Royal Edinburgh Hospital, conducted a large-scale, long-term study and found that sex helps you look between four and seven years younger. Dr. Weeks attributes this to significant reductions in stress, greater contentment, and better sleep. What's more, he believes (and so do I) that an active sex life actually slows the aging process. The health-boosting benefits are not surprising when you think about what happens when you're in the act: Within a half hour your heart races, your breath gets deeper, and blood flow to your brain and other organs -- skin included -- increases.
​
The icing on the cake is that you can burn about as many calories having sex as you would doing weight training or walking at three miles per hour. Sex might even be as good as a sleeping pill: The relaxing chemicals released around the time of orgasm stick around for five minutes to an hour afterward, depending on the chemical, and that may explain why people too stressed out to go to sleep drift off more easily after sex.

The research has gotten wild in some regards. Researchers have found that mood-altering hormones in semen pass through the walls of the vagina and, within a few hours, are circulating in your bloodstream. Even if you're not in a long-term monogamous relationship that allows you to have condomless sex, you can still benefit from being intimate with your partner or even yourself due to all the other mood-enhancing effects that accompany sex. As long as you keep it safe (self-pleasuring definitely counts here), sex is great for health in general.

From The Mind-Beauty Connection: 9 Days to Less Stress, Gorgeous Skin, and a Whole New You by Amy Wechsler.
Sex is limbic life, bringing with it the benefits of touch, emotional connection, love. And, not surprisingly, it's a healthy thing to do. Interestingly, studies suggest that men live longer in direct proportion to the frequency of sex, while women live longer in direct proportion to the quality of sex. Sexuality, which is the limbic component of touch and emotional connection, is more important than physical sex, and if you can't have sex for some reason, snuggling works almost as well.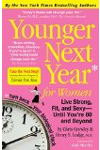 Recent research shows that sex reduces stress and gives you better sleep, both of which make you feel more youthful. It burns about 100 to 150 calories in 20 minutes, which means the beer or wine you drank at dinner was not a caloric problem. Natural painkillers are released during sex (similar to a runner's high), and there are increases in natural antihistamines and immunoglobulin A, which allow you to breathe easier and keep your immune system functioning well. Sex causes surges in natural calming compounds of the body and relationship-bonding hormones such as oxytocin and endorphins, especially when an orgasm occurs, which is why it is easy to fall asleep happy after sexual activity. And, regular sex increases the chance that other areas of your health will get more attention (sleep, stress, cholesterol, exercise), which means an increased chance to live longer!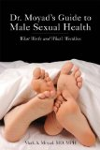 Who doesn't feel more energized after a night of great sex? If sex didn't do a body good, then it wouldn't make us feel so fantastic and crave the next session. That's right: for once, something that feels good is actually good for us. Sex makes us happy, and great sex in a loving, intimate relationship makes us even happier. For starters, sex is one of the world's best stress releasers, and as with almost everything else that we've been talking about, it all comes down to hormones -- those chemical messengers that dictate how we feel. Beta-endorphins, prolactin, and oxytocin wash through you during sex. Beta-endorphin is a natural opiate produced in the hypothalamus and in the brainstem, contributing to that delicious high you feel. This is the same hormone that diminishes pain levels. Prolactin, a chemical messenger responsible for more than 300 functions, gives you that relaxed sensation, and oxytocin promotes feelings of affection and triggers that nurturing instinct. Yes, it's the same bonding hormone that got pumped out of your brain alongside prolactin after you gave birth to turn your breasts on for feeding (and dare we say energizing) your newborn.

Exactly how these hormones affect sexual desire, arousal, and pleasure is an active area of research, but what is known so far is that all three hormones are released during orgasm and the net effect is satisfaction and contentment. And it's no surprise that your relaxed state of mind and body allow you to fall asleep rather quickly. The message, in short: sex makes you look good and feel good. But you hopefully knew that from experience. If you don't feel like you're getting enough (and, like sleep, you know when you're deprived), this is something you'll want to address in your life.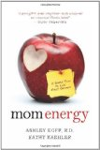 More About this Book
Mom Energy: A Simple Plan to Live Fully Charged
       From celebrated dietitian Ashley Koff and fitness trainer to the stars Kathy Kaehler comes Mom Energy, an exciting new way for moms to tap into their own natural and renewable sources of...
Check out the amazing benefits of sex: Sex burns about 200 calories during 30 minutes of active sex. Regular sex promotes circulation and lubrication! Having sex three times a week can make you look and feel ten years younger, thus boosting self-esteem. Sex is the safest sport you'll ever enjoy. Sex releases endorphins into the bloodstream producing a sense of euphoria that can reduce depression. Sex is a stress reliever. It is ten times more effective than Valium. Sex can relieve headaches by releasing the tension that restricts blood vessels in the brain. Sex is a natural antihistamine that can help with asthma and hay fever. Sex can lower your cholesterol by tipping the HDL/LDL (good kind/bad kind) cholesterol balance towards the HDL (good) side. Regular sex can boost estrogen levels. Estrogen keeps your hair shiny, skin smooth; helps reduce the chances of getting dermatitis, and rashes. The actual sex act triggers the release of oxytocin that promotes more good feelings. Sex can help you sleep better because the levels of oxytocin, a sleep-inducing hormone, can be 5 times higher than normal during lovemaking.
Sex is one of life's greatest pleasures and not one that we want to give up because we're too old. It helps us be emotionally, physically, and mentally satisfied. Remaining sexually active will help make your RealAge (physiologic age) younger no matter what your calendar age. Why? Sex decreases stress, relaxes us, enhances intimacy, and helps form the foundation of strong and supportive personal relationships.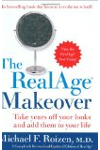 There are a number of health benefits of having sex, all of which can contribute to a longer, healthier life. First, sex is an immune booster. One study found that people who had sex once or twice a week had 30 percent higher levels of the immunoglobulin A antibody, which is known to boost the immune system. Second, sex relieves stress and is associated with lower diastolic blood pressure. Third, sex keeps you fit. You can burn 85-200 calories in 30 minutes of sex (depending on sources)--plus it's great for improved strength, flexibility, muscle tone, and cardiovascular conditioning. Sex can even make you look younger -- intercourse increases levels of the hormone DHEA (dehydroepiandrosterone), a youth-promoting hormone that has been connected to shiny hair, a glowing complexion, and bright eyes. Finally, sex may reduce your risk of cancer. One study found that frequent ejaculation in men in their 20s was associated with decreased risk of prostate cancer later in life.
Continue Learning about Sex and Relationships