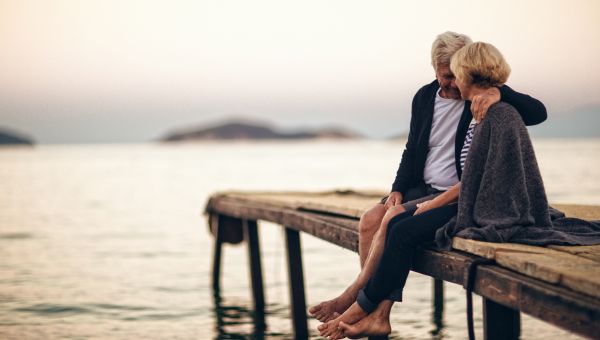 Learn how to increase sexual desire later in life, even if low testosterone causes erectile dysfunction and other issues in the bedroom.
What do men really want? "More between-the-sheets fun," is what we hear. From middle age to the senior years, even though testosterone, that powerful libido driver, isn't flowing like it once was, interest doesn't wane much. A recent survey showed that even among guys over 75, nearly half considered sex important. Here's how to open the door to better, firecracker sex at any age:
Pamper your potency. Some drugs, such as certain blood pressure medications, can affect sexual performance, but your doc may be able to make a switch. Meanwhile, you can get the upper hand on other holdbacks, like extra pounds or fitness. A healthy diet coupled with 30 minutes daily of physical activity (in addition to that between-the-sheets time) keeps blood flowing, which helps prevent erectile dysfunction.
Minimize alcohol. Cocktails interfere with the ability to get and sustain an erection. Alcohol's sedative effects increase with age, too, so two beers may lead to nodding off rather than romancing your mate.
Talk with your partner about sexual feelings. It will make you feel less stressed about intimacy challenges. You may need to confide in your doc, too.
Try an erectile dysfunction drug. Just see your doc for an Rx, and get cleared for takeoff first. Arterial disease can prevent erections, but it's also a big factor in the 100 deaths a year in men taking meds for ED (erectile dysfunction). That's reason enough not to borrow a pill from your golfing buddy or buy it off the Internet.
Medically reviewed in January 2019.