A goal is a powerful thing: Setting one and revisiting it regularly can help you stick with your diet and lose more weight. In this video, Dr. Oz and Pastor Rick Warren talk about the keys to effective goal-setting.
It's not enough to say that you want to just "lose weight"; you need to have a specific goal in mind. Whether it's a dress size or an ideal number on a scale, you need to write down specifically what you want to accomplish. I find that my clients are better able to stay on the path toward their goal when they have clearly defined and described it in detail. It makes the goal more real and more attainable. I'm sure that your goal is more than a magical number. You likely want to feel better in addition to looking better.
As you describe what your goal is, begin to think about how your body will feel and look. Then describe, in as much detail as possible, your new picture of life in that body. What sensations will you experience in your new body? Will you be more energetic? More outgoing? How will you carry yourself? Will you be more confident? How will you treat others? How will others respond to you? What will you do differently? What will your mood be? Will you be nicer to people? How will your response to stress be? Will you be in control, or will you give in to food or alcohol binges? How will you move physically? It's time to describe what will be and what will not be a part of your future as you achieve weight success.
It's important to have goals in anything you do in life -- whether career goals, financial goals, educational goals or fitness goals. When it comes to weight loss, goals help keep you on the right track. Reviewing your weight loss goals from time to time will keep you accountable so that you stick with the diet and exercise plan.
To keep weight loss goals, first start with a goal of losing 10 percent of your weight. If you weigh 160, this means 16 pounds. If you weigh 210, this means 21 pounds. Once you have calculated the amount of weight you want to lose, write down your current weight and your goal weight on a piece of paper (such as 160 and 144; 210 and 189). Now start working toward your new goal.
Setting goals is always important so you know where are are and where you need to be. As you progress you can see the improvments you are making. Goals help people become more focused in what they have to do to reach a certain point. If no goal is set then what are you trying to achieve then? Goals give you those rewards for all the hard work you put into your efforts.
Setting weight loss goals is incredibly important in your path to fitness success because they provide feedback on your progress and can help keep you motivated. Numbers don't lie, especially numbers on the scale. By setting incremental weight loss goals, you will be able to objectively measure your progress and determine if your attempts at fitness are proving to be successful or not. When setting goals for weight loss, you should make sure that you are setting short and long term goals. A long term goal provides the result, or the light at the end of the tunnel. Short term goals help you make your way through the tunnel and ensure that you are headed in the right direction. For example, you may determine that you want to lose 50 pounds of body fat in order to get to the healthy and fit size you are looking for. This is a great long term goal which should be broken up into smaller, more readily measurable goals. A healthy and realistic weight loss goal is one and a half pounds per week, which means every Monday you can weigh yourself in and determine if your hard work is paying off or if you need to make some immediate changes to your program.
By seeing incremental success, you will feel more positively about your program and, therefore, be more likely to stick with the tasks that are helping you accomplish your goals. You can, and should, also set daily goals to provide you with the positive reinforcement necessary to believe in yourself. Daily goals should be more task-oriented, for example engage in 30 minutes of cardio exercise and consume 1750 calories per day. Having daily goals such as these supports your overall initiative and help you feel good about yourself each day you are accomplishing them.
The first thing to know about goal setting is that you should never set weight-loss goals on a week-to-week basis (for example, saying, "By next week, I will have lost three pounds"). Over the years I've had many clients who tried to set goals like three pounds a week. Then, if they lost only a pound, they would become depressed and it would derail their progress. Instead, do not ever set weight-loss goals for daily or weekly loss. If you give yourself these kinds of goals, you are setting yourself up for failure and self-sabotage. You can have an end goal you'd like to work toward, but not something so specific to a day or week. Then, in order to get there, put all the best practices into play: shop for smart food, keep records, and integrate fruits and veggies -- these are the regular actions you need to take to keep moving forward.
One not-so-good example of a measurable goal is, "I'm going to eat more fruit." This doesn't work, because you need to recognize that saying it is simply not enough. If you walk past the same fast-food joints every day and only have a vending machine at work, how likely are you to venture out and make a special trip to go hunt down some fruit in the middle of the day? You need to build your goals into your routine with proper preparation. That means you need to add fruit to your shopping list, buy it, cut it up, and have it ready to take with you to work or you'll never succeed. A better goal would be, "This week, I will eat two fruits at least four days of the week during breakfast and my evening snack."
So there are a number of steps that go into setting a simple goal. Saying that you are going to drink less or exercise more doesn't mean anything. Alternatively, being specific about committing to drink only four ounces of wine on Friday or exercising three days this week helps you set benchmarks you can follow. (It sets you up for success instead of failure.) If you do this with a measurable goal, you'll find it attainable because it's specific. Remember, always start low and resist the temptation to set overly high, unrealistic goals.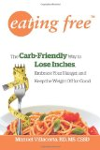 To get off to a successful start, bet on yourself so you're more likely to hit your weight loss goals. That means holding yourself accountable and rewarding yourself when you meet your goals, whether they're weekly or monthly. Just be sure to set realistic, specific goals. Instead of vague statements like "Eat better," try "Eat three servings of vegetables every day this week." Also, be patient with yourself. Remember that changing behavior takes time. If you fall off track one day, just get right back on the next day.
When you're setting goals, you should dream big and bold. As president Harry Truman put it, "You can always amend a big plan, but you can never expand a little one."
But it's important to distinguish subgoals from long-term goals. This is a vital distinction to make, because it's easy to be too ambitious and destroy your chances of success in the long run.
Let's say your 90-day goal is to lose 15 pounds. Your subgoals could be to exercise regularly, skip most desserts, keep to a 1,200-calories diet, and so forth.
Small steps together equal a giant leap. Start small and then incrementally increase your subgoal activity. If you're trying to lose weight, increase your exercise or activity level by a maximum of 10 percent per week, particularly for Baby Boomers. Even if you increase it by 2 minutes each week, that translates into 24 extra minutes of exercise several times a week.
Have you made a decision to "lose weight"? If so, chances are you are taking a good look at where you are and possibly recognizing your desire for change. That "change" you are working towards will be your goal. Setting small, attainable goals with timelines will help with motivation and confidence building as you acknowledge your progress against your goal along the way.
Continue Learning about Setting Weight-Loss Goals