Selenium is a trace mineral that is important for overall good health. This powerful antioxidant helps the body recycle vitamin E, and it also helps other antioxidant enzymes to function properly and prevents cellular damage.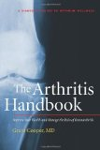 Selenium is a mineral that the body needs in very small amounts as a nutrient. It can be found in many types of foods, including grains, seafood, and red meat. Selenium deficiencies are rare in the U.S. but may be more common in areas where soil - and therefore the plants that grow in it - does not contain enough selenium. Selenium supplements are used to treat selenium deficiency.


Selenium is trace metallic element found in soil, water, and some foods and is essential to human metabolism in small amounts.

As a supplement, it is being actively investigated for the prevention of prostate cancer and possibly some other cancers, since many cancer sufferers have been shown to have low selenium levels. Selenium has also been the subject of study for the prevention and treatment of many diseases, and some early results are encouraging.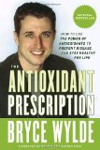 Continue Learning about Selenium