Kids have more neurons actively creating new connections than adults do, so they can do things like learn to play tennis or memorize the multiplication tables or learn to play video games or fix a computer much more easily than we can. So it's much better for you to expose your kids to lots of different things—repeatedly, ideally—to allow those connections to be formed, rather than trying to catch up later.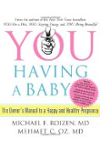 Compared to adults, children have more nerve cells that can actively create new connections. This is why they can learn new languages, learn to play an instrument, or pick up a new sport more easily than adults can. To encourage these connections and brain flexibility, expose your child to a lot of different experiences and activities early and often.
This answer was created with the help of physicians at South Riding Pediatrics (www.SouthRidingPediatrics.com) and www.HealthyChildren.org.
Continue Learning about School Age Child Development