Riding your bike is great for your health, until you fall and get a concussion. Even one serious concussion could increase your risk of developing dementia. Make sure the helmet fits properly snug, but not uncomfortable and, to boost brain power while you ride, do brain teasers (but keep your eyes on the road).
Each year, more than half a million Americans will end up in emergency rooms because of bicycle accidents. Head injuries account for one third of the emergency room visits, two thirds of the hospitalizations, and three fourths of all deaths. Also, cyclists who have head injuries are twenty times more likely to die than those who have injured some other part of their body.

Does wearing a helmet mean you won't get a head injury? No. But it does make it less likely. In the event you do hit your head, see a doctor -- even if you were wearing a helmet. Surprisingly, many cyclists who fall and hit their heads but don't have any other injury requiring medical care often do not go to the doctor. Remember, head injuries can be very serious and often don't produce symptoms right away, and sometimes for months or even years. If you receive a hard knock on the head, it's always best to have a physician look you over.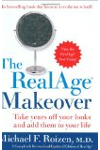 A helmet is a small expense to protect something so valuable. As a professional cyclist, it's easy to take a fall without expecting it.
It is essential to wear a helmet when riding a bike. Head injuries are responsible for about 85% of biking-related deaths. Most state helmet laws apply only to children and adolescents, but more than 80% of bicyclists killed are aged 16 or older. Yet only 18% of adult cyclists in one study reported wearing helmets while riding. Staying away from cars won't protect you either: about 70% of bike injuries occur in situations that do not involve a motor vehicle.
Continue Learning about Safety & Preparedness