There are three types of mouth guards:
The stock mouth guard is a commonly available mouth guard at most sporting good stores. They are bulky and lack any retention, and therefore must be held in place by constantly biting down. This interferes with speech and breathing, making the stock mouth guards the least acceptable and least protective.
Boil-and-bite mouth guards are the most commonly used mouth guards on the market. They are immersed in boiling water and formed in the mouth by using finger, tongue, and biting pressure.
The custom-made mouth guards are designed by your dentist and are the best of all the types of mouth protectors. They fulfill all the criteria for adaptation, retention, comfort, and stability of material.
(This answer provided for NATA by the Georgia College & State University Athletic Training Education Program.)
There are three types of mouthguards (mouth protector) -- important athletic gear that can help protect your smile:
the ready-made, or stock, mouthguard
the mouth-formed "boil and bite" mouthguard
the custom-made mouthguard made by your dentist
All three mouthguards give you protection, but differ in comfort and cost. Don't take your teeth for granted. Protect your smile by wearing a mouthguard.
Continue Learning about Safety & Preparedness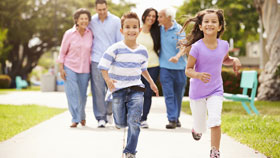 From learning how to keep household toxins away from your toddlers to feeding your family safe foods and ensuring your teens have the right sports equipment, it can be challenging to keep up with all the ways you need to keep your ...
family safe. Get tips on these and a host of other safety and preparedness issues from our experts.
More