IN THE ENVIRONMENT
Taking action is often complicated—bureaucracies to fight, chemistry and biology to learn, the power of polluters to deal with—but it is not impossible. You can gain the skills necessary and follow in the footsteps of other women who have exposed environmental health hazards and worked to eliminate them.
ACTION STRATEGIES IN THE WORKPLACE
Substitute. Can a safer substance or equipment (chemical or process) be used? Use water-based products instead of those with solvents. Use natural, biodegradable cleaning products.
Change the process. Can the job be done in a different and safer way? If you can, rotate sitting and standing to reduce strain. Try to arrange materials or machines to reduce the number of movements you need to make and how hard they are on your body.
Mechanize the process. Can parts of the task be automated? Can it be shared? Can some of it be done mechanically? Lifting devices can prevent back strain.
Isolate or enclose the process. Can the hazardous job be moved to a different time or area, where fewer people or none will be exposed to danger? Can the worker be isolated from the operation, or can the process be completely enclosed? Ventilating hoods or fans can keep workers from breathing fumes.
Improve housekeeping. Keep toxic materials from being reintroduced into the air by cleaning up. Keep dust levels down to protect the lungs. Move obstacles away from work areas and exits to prevent accidents. Wear masks and gloves, and use safety equipment.
Improve maintenance. Ensure that equipment regularly serviced and repaired.
ORGANIZING FOR WORKPLACE SAFETY
Efforts to improve conditions on the job may include the following elements:
Committees can gather information, educate co-workers, help set priorities, and provide leadership and persistence to change things. A health and safety committee is most effective as part of a union. A unionized company is obliged by law to negotiate health and safety issues with the union.
Strike action is the classic work stoppage organized by a labor union. Contract negotiations offer the opportunity to address hours, wages, and working conditions. If you belong to a union, discuss mobilizing around health issues with your union representative or organizer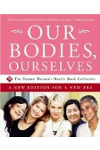 Continue Learning about Safety & Preparedness