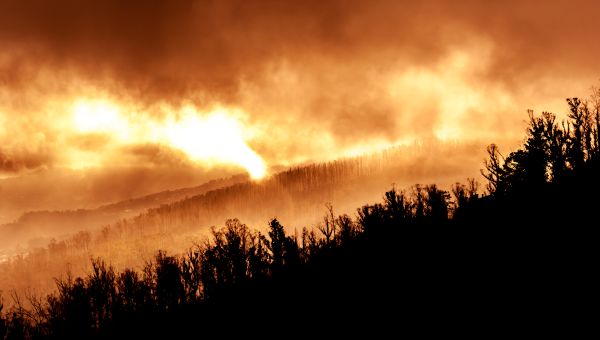 Folks from the West and Southwest to the Midwest and beyond are dealing with eye irritation, breathing difficulty and asthma from rampant wildfires that have burn millions of acres each year.
The skies in many locales have turned eerily grey as smoke and particulate matter (carbon monoxide, carbon dioxide and soot) sail eastward on the jet stream. Anybody who has heart disease or lung problems (COPD, asthma, chronic bronchitis, severe allergies, cystic fibrosis, etc.) should stay indoors with windows closed. And everyone should avoid strenuous outdoor activity when it's visibly smoky or the air quality index is rated as "unhealthy."
This is also good time to make sure you drink plenty of water and stay hydrated so you produce enough phlegm to cough easily and expel any particulate matter you might inhale. And if you have breathing problems, check in with your doc to make sure you're following your optimal treatment plan. You want to make sure you have strong filter masks (and practice how to use them) and an effective long-acting bronchodilator plus a short-acting beta agonist or rescue inhaler such as albuterol. And then, as the Southern jam band Mofro sings, "When the sky is ashy white and the fields are burning bright . . . pray for rain."
Medically reviewed in April 2020.