The rotator cuff is actually a group of multiple muscles that primarily work together to stabilize the shoulder. They hold the head of the humerus (your arm bone) into the glenoid fossa of the scapula (shoulder socket). The four muscles that make up the rotator cuff are the supraspinatus, subscapularis, infraspinatus, and teres minor.
This answer provided for NATA by the Gustavus Adolphus College Athletic Training Education Program.
The rotator cuff consists of four muscles and their tendons that originate from scapula and form a cuff over the upper end of the arm (head of humerus) - your shoulder joint. The cuff helps lift and rotate the arm, and stabilize the humerus within the shoulder joint, and it's vulnerable to tears after a fall, or after repetitive overhead arm activities. You can prevent the injury by strengthening the area. And never lift weights without seeing your hands.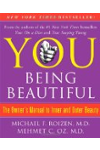 Continue Learning about Rotator Cuff