While rhinoplasty surgery is often peformed on an outpatient basis, it is truly surgery. And like all surgery, there is recovery associated with it. Fortunately, patient universally tolerate rhinoplasty surgery very well. Surprisingly, there is not a lot of pain associated with the surgery. There is some pain -- remember, it is real surgery. But the pain is generally very well controlled with medications that you will take by mouth. Most patients have a sense of "stuffiness" after surgery, and this is perhaps what bothers patients the most.

You will have swelling and likely some bruising (especially if incisions are made through the bones to narrow the nasal bridge). Sweeling generally peaks after about 3-4 days and patients begin feeling better after that point. By a week out from surgery, you will be feeling much better.

You will be "sociable" by 2 weeks. This means that about fifty percent of your swelling will be gone and most, if not all, of your bruising should be gone. So you will look in the realm of "normal" at that point (though you and your doctor will still notice swelling, people out in public will not).

Most patients take between 1-2 weeks off work or school, depending on what they do. It does take time for the nose to heal, and while most patients notice a significant improvement even after one week, it will take a few more weeks before your nose begins to take its final shape with the resolution of the swelling.
Expect significant swelling after your nasal surgery. Edema will last up to 8 weeks. If nasal bony work is done (infracture of the dorsal hump), swelling can persist for up to 6 months. A splint is often placed for 7 days and packing removed after 48 hours. Purple bruising under the eyes may appear, especially with fracturing of the nasal bone. Your surgeon may place you on antibiotics and tapered steroids to reduce inflammation for 5 days. Head elevation is essential and cold compression may also reduce swelling. Review all post-operative instructions with your surgeon prior to the surgery to avoid unnecessary problems.
After rhinoplasty, you will wake up from surgery with a splint on your nose and possibly with packing inside your nose. The packing is eliminated when possible, since it is the most uncomfortable aspect of the procedure. You will have stitches in the various incisions in your nose. A drip pad, a piece of gauze held in place with a dressing that drapes around your ears, catches the oozing blood after surgery. At home you will change the drip pad often the first night; by the next day, the oozing stops.

You'll see your surgeon a day or two after surgery and have your nose cleaned. The bruising and swelling around your eyes, forehead, and lips will remind you of the 1988 Newsweek photo of Geraldo Rivera after his television show guest smashed a chair over his nose. Your swelling will subside in a few days. The splint and sutures are removed a week after surgery. At that time, your nose will still be quite swollen. Brave people go back to work after the splint is off; others wait two weeks, until the swelling settles down and any residual bruising can be covered by makeup.

Now comes the hard part -- waiting. Unlike a breast augmentation where you wake up from surgery with C cups, your final nose will not make its appearance for many months, if not years. While the swelling decreases over the months following surgery, the internal scarring increases over the first three months, and then takes the next nine months to settle down. Even though we say that the nose is done a year following surgery, in actuality subtle changes occur for years and even decades afterward.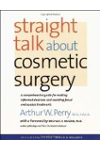 Continue Learning about Rhinoplasty Or Nose Job