The idea that a breed can be "hypoallergenic" received a great deal of publicity when then President-elect Barack Obama listed his daughter Malia's allergies as one criterion the family would consider in choosing the White House dog. The family eventually settled on a Portuguese water dog, a breed that has a reputation for being hypoallergenic, primarily because they do not shed. The same is true for poodles.

However, cats and dogs that are advertised as "hypoallergenic" are probably a myth since the allergens of all mammals of the same species are similar. The pet's type of hair, fur length, or sex does not make it more or less allergenic. If genome researchers ever succeed in breeding a truly non-allergenic cat, they will surely make a fortune.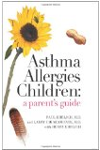 More About this Book
Asthma Allergies Children: A Parent's Guide
Asthma and allergies are at epidemic proportions. It doesn't have to be that way. Two experienced pediatric allergists tell everything a conscientious parent needs to know about these conditions,...
Continue Learning about Respiratory Allergies