Cue-controlled relaxation is a technique that involves deep breathing while repeating the word "relax." Eventually, this word will become your "cue" to relax. To do this technique:
Take a slow, deep, abdominal breath.
To make sure you're doing abdominal breathing, place your hand over your abdomen when you breathe. Feel it move in and out with each deep breath.
After breathing in, hold your breath for 5-10 seconds. Then slowly exhale and repeat the word "relax" as you blow out air. Repeat.
When you've practiced this exercise a number of times, try closing your eyes and taking deep abdominal breaths before dealing with a stressful situation.
First, try this exercise while you are standing in the shower, then while waiting in line at a store, before talking to your teenager or spouse, or before meeting with your boss or your child's teacher. You can also use cue-controlled relaxation when you start to feel stressed.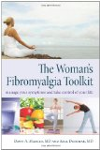 Continue Learning about Relaxation Therapy