The human brain loves novelty and it gets just that in the beginning of all new love relationships. We call that "exciting love" because the nervous system is literally addicted to the neurochemicals produced in the beginning. But all novelty must eventually be stored in cheap memory so our brain can operate effectively on a daily basis. Therefore, your new relationship will soon seem old because that's how the brain functions. It's normal. Skilled partners, however, are able to mutually generate exciting love through other means such as through close eye contact, shared novelty experiences, and shared personal excitement.

For those NASA enthusiasts, think of a relationship beginning as a first stage rocket that carries the relationship away from Earth's gravitational pull so it can escape the heavy atmosphere. The first stage rocket burns strongly but then drops away allowing for the second stage rocket to take over. It's a slower burn because it has farther to go. It will eventually drop away for the third stage rocket which is the slowest burn but it can go for light years. So many relationships cannot get past the first launching stage. Many times it's for good reasons. Other times it's because people think the relationship is the first stage burn. That will always lead to disappointment. More About this Book
Wired for Dating: How Understanding Neurobiology and Attachment Style Can Help You Find Your Ideal Mate
In the age of online dating, finding a real connection can seem more daunting than ever! So, why not stack the odds of finding the right person in your favor? This book offers simple, proven-effective principles drawn from neuroscience and attachment theory to help you find the perfect mate.Everybody wants someone to love and spend time with, and searching for your ideal partner is a natural and healthy human tendency. Just about everyone dates at some point in their lives, yet few really understand what they're doing or how to get the best results. In Wired for Dating, psychologist and relationship expert Stan Tatkin—author of Wired for Love—offers powerful tips based in neuroscience and attachment theory to help you find a compatible mate and go on to create a fabulous relationship.Using real-life scenarios, you'll learn key concepts about how people become attracted to potential partners, move toward or away from commitment, and the important role the brain and nervous system play in this process. Each chapter explores the scientific concepts of attachment theory, arousal regulation, and neuroscience. And with a little practice, you'll learn to apply these exercises and practical techniques to your dating life.If you're ready to get serious (or not!) about dating, meet your match, and have more fun, this book will be your guide.
Relationships take work. Even the best relationships take time and effort. If your relationship has lost its luster after a year, ask yourself what you can do to get it back. Sometimes seeking the help of therapist is a good idea especially if you cannot figure out with your partner how to get things back on track. All relationships wax and wane. It is important to have enough good times to get you through the bad times. Finding things you like to do together like sports, hiking, cooking, sharing books, and biking are activities that build closeness. It is important to have ways to come together and build intimacy. Intimacy in the day time builds intimacy at night!
The excitement of new physical attraction and adventurous sex wears off eventually, and then you need to face the reality of being responsible for the emotional condition of another person.

It's important to have a relationship that involves more than just physical attraction and sexual behavior.

Truly caring about another person and accepting responsibility for your own behavior are the keys to a lasting relationship.


Why doesn't the early thrill of romantic love last perpetually? Unfortunately, you develop a tolerance to dopamine over time; your brain cells release the same amount, but your receptors turn inward so they don't get the dopamine message, which is why relationships can lose some of their luster after a few years. One way to continue this chemical high is to try new (and sometimes even exotic) behaviors to increases dopamine levels and stimulate some more receptors. That's why new sex positions and sex in different rooms seem exciting, especially for men.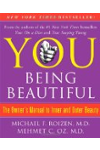 Continue Learning about Relationship Challenges