Power imbalance creates tension in a relationship when one partner feels controlled by the other. This leads to a cycle of stress and struggle as each one attempts to either gain control or maintain control. These struggles generally become increasingly intense, generating frustration and anger on both sides.

In a marriage, or any primary relationship it is important for each partner to do whatever is necessary so that there can be a true spirit of equality in the relationship. This is a significant challenge, and it requires constant attention to maintining a proper balance.
Shared intimacy also requires attention to the balance of power in a relationship. If one partner makes all the decisions, controls such important aspects of the relationship as money, conversation or sex, or is looked up to by the other but does not look up to his or her partner ,the balance of power is not equitable. There are real-world power differences, such as skin color, gender, ability, education, financial resources, physical size and age. There are also interpersonal power differences, such as the ability to express feelings, comfort with oneself, and verbal quickness. It is vital that couples become aware of and discuss the impact that all these differences have on each of them and their relationship. It is important that instead of taking advantage of a power imbalance, we must strive to bring fair communication, respect, and love to the situation. Since racism is still prevalent in our society, racial or ethnic differences can prove challenging. Age is also a difference that can create tension or a power imbalance in relationships. One woman who is many years younger than her partner says they "grew up in different worlds." Differences in class and nationality can be challenging as well. It is also important for partners to acknowledge each other's health issues or disabilities. There are numerous other differences that may exist between partners, including but certainly not limited to gender identity, sexual orientation, health and physical ability, religious or spiritual beliefs, political values, and unique methods of self-expression. With a willingness to fully see and be seen, and to communicate openly, you can develop a deeper relationship and an opportunity for greater intimacy.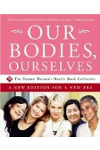 Continue Learning about Relationship Challenges