While many of us might think of forgiveness as something we do for others (which reduces their suffering from bad behavior, or even guilt), there are now many studies that show the power of forgiveness to transform our own health and sense of inner peace.

The simple act of holding a grudge against another person can create ongoing feelings of anger and frustration. This ongoing emotional response to the perceived insult or offense can result in our becoming sick because of the hormonal and chemical response these thoughts/emotions elicit from our adrenal glands, (and other endocrine glands) which receive these stress messages via brain neurotransmitters. This ongoing biochemistry can even lead to chronic disease states, such as hypertension, asthma or digestive problems.
You will notice the reference to perceived insults or wounding that we might feel. This is because while people can do the unimaginable, much of what we experience in our lives is perceived hurt of rejection that causes us not to forgive another.
Several years ago, the National Institute of Whole Health, hosted Fred Luskin, PhD, founder of the Stanford University Forgiveness Project, to present his work on forgiveness. He is the author of the book Forgive for Good, and a world renowned researcher on the subject of forgiveness. His scientific studies demonstrate the healing power and health benefits from the process of forgiving others for the actual or perceived transgressions against us or those we love.

Forgiveness has been scientifically proven to decrease depression, increase hopefulness, decrease anger, increase self-confidence, health relationships, decrease stress and physical symptoms of illness, decreased heart disease and increased immune function, all through the mind-body relationship.

So then what does forgiveness mean? Forgiveness means being willing to find new ways to experiencing justice and to choose not be victimized by other's choices or actions. It can also mean experiencing an event from a different perspective which allows us to reclaim our life from the depths of our suffering, loss or despair.

Forgiveness is a gift we give to ourselves that helps us live more peace-filled, healthier lives. There are many excellent books on the subject to assist with and facilitate the process of forgiving the often times seemingly unforgiveable acts that we experience. Forgiveness begins by stepping into our emotional pain, by acknowledging what the real issues are and how we feel about them. It means we can no longer deny what happened. We no longer attempt to explain it away or try to understand the other person and why the "hurt" might have occurred. We no longer pretend it didn't happen, trivialize its effect on us or try to forget it. It means we look at the hurt and its effect on us; we look at what our lives would have been like without the hurt. To acknowledge and experience the hurt and the pain is the beginning of forgiveness.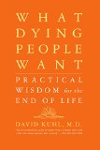 Continue Learning about Relationship Challenges