Doing fresh things with a partner can add spark to a relationship because our brains love novelty and excitement, and having new experiences makes us come alive. In this video, psychotherapist Stan Tatkin, PsyD, explains why novelty is so important.
Doing fresh things with your partner allows you to experience each other in a different way instead of in the same paradigm, sitting in the same chairs you always sit in. Sharing something new together gives you youthfulness in your relationship. When you were dating, it was all new, and you learned how to integrate your likes and dislikes. After you've been together for a while, it becomes a ritual. "Yes, we did that before." It's always healthy to do new things together because it keeps the relationship exciting.
There's a reason why bungee jumping, river rafting, and sneaking into the supply closet can make the perfect first date. Doing novel things with another person stimulates dopamine - the feel-good chemical that's elevated when you're in love. Also, since men are aroused by fear and anxiety, and heart rates are elevated during both attraction and danger, it increases the likelihood that a man will find his partner more attractive during a daredevil date. The dopamine is actually firing high when you first get together but not necessarily on the 80th date, so it's even better to make special new adventures or variations more common the longer you're together. Novel choices are especially great for couples whose libido has diminished or whose sex life has gone stale.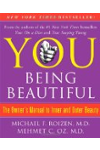 Continue Learning about Relationship Challenges