Violence against women is typically motivated by the need to have power over and control an intimate partner. In the United States, 1 in 3 women experience domestic violence in the context of an intimate relationship.

A batterer is quite skilled in concealing this aspect of his personality. Many times these men are quite charming and well liked. They are thought of as "great guys" by friends and family. In the early stages, the control/power dynamic can be difficult to spot as the tactics used are quite subtle. Over time there is escalation which can lead to physical violence. Emotional abuse tends to precede physical abuse. The periods of violence tend to be cyclical. Emotional abuse is thought to be more damaging than physical abuse.

Some believe that batterers have personality disorders including narcissism. Batterers themselves may have been victims of abuse as children. Batterers come from all walks of life and include educated, wealthy and well-known individuals. Drug and alcohol abuse can increase a batterers potential for physical violence. Drug and alcohol abuse does not cause domestic violence. Domestic violence knows no boundaries.

The National Domestic Violence Hotline (www.thehotline.org) is a good resource for victims and their families.

Violence against women is about power and control. It is rooted in the power imbalance that exists between men and women. Our culture—like most other cultures in the world—assigns a superior position to men and an inferior or dependent position to women. Most people have been taught to relate to the world in terms of dominance and control; and many of us, particularly men, have been taught that violence is an acceptable method of maintaining control, resolving conflicts, and expressing anger. When a batterer uses beatings to confine a partner to the home and prevent her from seeing friends and family or from pursuing outside work, the batterer is exerting dominance and control. When rapists select victims or bosses sexually harass employees, they act out of a wish to dominate and control or to punish those who resist.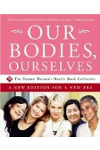 Continue Learning about Relationship Abuse