Psychotheraphy is basically talk therapy. In some studies, talk therapy has been shown to be as effective as antidepressants, and frequently the combination of psychotherapy and antidepressants has been found to be the most effective treatment for depression, especially severe depression. Depression is often caused by a combination of chemical imbalances in the brain and life circumstances, including highly stressful life events, unhealthy thought patterns and maladaptive coping patterns.

Although antidepressants can help the neurochemical imbalance, they can't help you learn new ways to think or new ways to approach life's problems. A qualified therapist can help you learn better coping skills that can, in turn, help you feel better about your life.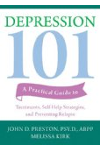 For many persons who suffer from a mental illness, psychotherapy (also known as "talk therapy") allows the individuals to converse with a trained therapist to address issues such as low self-esteem, difficult childhood experiences, environmental trauma, losses of all kinds, relationship issues and the lack of any positive meaning for one's life. The most common forms of psychotherapy are cognitive therapy, psychodynamic therapy, interpersonal therapy, group therapy and marriage and family counseling.
Psychotherapy, also known as talk therapy or counseling, can take many forms, many of which can be very helpful and therapeutic for someone with depression. Therapy can be done on an individual level, or with a group, or with a spouse or other family members. It can be done in person, or over the phone or the internet. It can be delivered by a wide range of healthcare professionals: psychiatrists, psychologists, primary care doctors, social workers, psychiatric nurses, therapists, and counselors.
Psychotherapy is an effective behavioral treatment that allows you to change your own biology without invasive treatment or medications. Especially for those who obsess on negative thoughts, are highly anxious, or even depressed about their situation in life, psychotherapy will let you identify, then verbalize inner conflicts as you learn positive coping skills.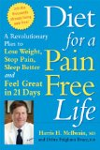 Psychotherapy, which is also sometimes called talk therapy, is generally used in conjunction with medication to treat depression. In mild cases, psychotherapy is sometimes used as the sole means of treating depression.
In psychotherapy, patients talk with a mental health professional about strategies for dealing with their depression and symptoms, thoughts of suicide and other issues.
Continue Learning about Psychotherapy To Treat Mental Illness