Regarding protein intake, we recommend that you:
eat more vegetable protein: soy foods, other legumes (beans, lentils), whole grains, seeds, and nuts
eat less meat, poultry, and other foods of animal origin
if you eat fish, select varieties and sources that are likely to have the fewest toxins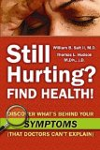 Good sources of protein include:
chicken or turkey without the skin
fish such as tuna, salmon, cod, or catfish
other seafood such as shrimp, clams, oysters, crab, or mussels
lean cuts of beef and pork such as sirloin or pork loin
tofu, eggs, low-fat cheese
All foods made from meat, poultry, seafood, beans and peas, eggs, processed soy products, nuts and seeds are considered part of the protein foods group. Beans and peas are also part of the vegetable group. Select a variety of protein foods to improve nutrient intake and health benefits, including at least 8 ounces of cooked seafood per week. Young children need less, depending on their age and calorie needs. The advice to consume seafood does not apply to vegetarians. Vegetarian options in this group include beans and peas, processed soy products, and nuts and seeds. Meat and poultry choices should be lean or low­fat.
Continue Learning about Protein