Protein has enjoyed a recent surge in popularity thanks to low-carb diet fads and weight loss and fitness trends -- but it's always been indispensible to your health. Protein can be found in a wide range of foods, like lean meats, eggs and legumes. While most aren't labeled "superfoods," they certainly act as such, helping to rebuild and restore the body, from building bone and muscle tissue to making sure your cells are in top condition. It doesn't matter if you're trying to bulk up or slim down -- protein is a vital part of your daily diet.

Proteins are found in your skin, bones, muscles and all your organ tissue. It is also found in the hemoglobin that carries the oxygen in your blood, hormones, and the enzymes that play a part in the body's crucial chemical reactions. Though protein malnutrition is generally not a problem in developed nations like the United States, eating too little can result in growth failure, loss of muscle mass, a suppressed immune system, and weakness of the heart and respiratory systems. There are at least 10,000 proteins at work in your body. And they constantly need to be refueled.
Of the three universal food groups, only proteins are indispensable for our existence. Carbohydrates are the least necessary nutrient, because our bodies can produce glucose -- that is, sugar -- from meat or fat. When we are deprived of food or are dieting, we draw upon our fat reserves, transforming them into the glucose that is vital for our muscles and brain. The same goes for fats: an overweight person is expert in both making and storing them.

On the other hand, we do not have the metabolic means to synthesize proteins. Just being alive and ensuring that our muscular system is maintained, that our red blood cells are renewed, that wounds heal, that hair grows, and even that memory functions -- all these vital operations require proteins, a minimum of 1 gram per day for every 2 pounds of body weight.

Whenever there is not enough protein, the body is forced to draw upon its reserves, mainly the muscles, but it also uses skin or even bones.

Recently, some diets have led people to believe that our bodies can be detoxified by eating just fruit and vegetables for a few days. When you realize it has been scientifically proved that after eight hours without good-quality proteins, the body has to draw upon its own muscle reserves to ensure its vital functions, you can understand just how inappropriate such ideas are.

Anyone wanting to lose weight should therefore realize that however restrictive the diet, it should never supply the body with less than 1 gram of protein per day for every 2 pounds of body weight, and, most important, protein intake should be evenly distributed over the day's three meals. A meager breakfast, lunch consisting of a pastry and a bar of chocolate, then pizza for dinner with fruit for dessert are all meals that lack protein and will make your skin dull and impair your body's general strength.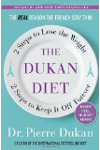 Protein is important to help the body build, repair and maintain body tissues. Protein helps make enzymes, hormones, and other body chemicals to regulate water balance and help make muscles contract. If your carbohydrate consumption is lacking, protein can provide energy.

Food from animal sources such as beef, pork, chicken, turkey and fish are terrific sources of protein. Vegetarian sources of protein are found in legumes such as lentils, soy, nuts, and seeds. The body uses about 20 amino acids to makes protein. Nine of these amino acids are essential because your body can't make them. To get the most from protein: eat protein throughout the day: breakfast, lunch, dinner. If you save up all your protein consumption til dinner, what is not used will be stored as energy (fat).
Protein foods also provide iron, zinc, magnesium, B vitamins and vitamin E. Protein builds body cells, enzymes and hormones as well as providing a source of energy. I often hear people are eating more protein to build muscle but protein will not build muscle without exercise. Protein also will make you feel full longer, so recommendations are to have protein with each meal.
Protein provides the building blocks for just about every tissue in our body (i.e. muscle, hair, skin, blood, enzymes, etc.). If we do not provide enough protein for ourselves the necessary growth and repair of our tissues will not take place. However, if we do not get enough energy from carbohydrates and fats, the protein you eat will only get used for energy, which is not the primary purpose of protein in our diets. Protein is not more important than fats and carbohydrates. We need to provide for ourselves a balance of all three.
Necessary for proper bodily functioning, protein gives your body energy. Your body can't make protein by itself. Protein boosts your metabolism and fills you so you don't suffer hunger.

Protein helps in the fight against low blood sugar that can make you feel sluggish and tired by midday. Protein is also the only food that makes you feel full at the end of a meal. That's why those greens alone at lunch won't work at keeping the weight off.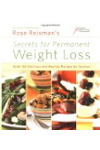 Protein is important for tissue repair and cell growth. Protein comes from both plant and animal sources. You can eat too much protein though. Most women only need about 8 ounces of animal protein a day. Whole grains, beans, seeds, nuts, nut butters and vegetables all contain protein. In the course of the day, as long as you get enough, it does not matter if it comes from animals or vegetables.
Eating protein is important to rebuild muscle and maintain cellular structure. Lean proteins, such as chicken without the skin, fish, or turkey are the best sources of protein. Try snacking on a nonfat Greek yogurt or low fat string cheese. Be sure to include a carbohydrate, such as a piece of fruit. Meet with a Registered Dietitian to determine the exact amount of protein you need.
Continue Learning about Protein