Protein is one of three major sources of calories in the diet. It provides the body with material for building blood cells, body tissue, hormones, muscle, and other important substances. It is found in meats, eggs, milk, beans, legumes, vegetables, starches, and nuts.
Proteins play an important role in our body. The most well-known is their role in building lean body mass (muscle), but many proteins are also enzymes which mean they are messengers in cellular communication that signal metabolism and immune responses among other core functions. When consumed, your body goes to work breaking down proteins into their amino acids, which then get absorbed and transported by the blood to cells for use. The mere act of breaking down protein burns calories and keeps your blood sugar stabilized. Amino acids can then be converted to glucose and used as energy, or they can form new protein molecules needed by the body.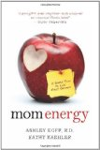 More About this Book
Mom Energy: A Simple Plan to Live Fully Charged
       From celebrated dietitian Ashley Koff and fitness trainer to the stars Kathy Kaehler comes Mom Energy, an exciting new way for moms to tap into their own natural and renewable sources of...
Most Americans get plenty of protein, which is essential for growth, tissue repair, and immune function. Protein also preserves lean muscle mass and helps make essential hormones and enzymes, as well as energy, when carbs aren't available. Proteins are found in meats and vegetarian meats.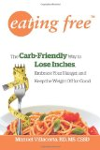 Continue Learning about Protein Body Impact