The body strives to make good use of its protein. During a single day, about a pound of an adult's body protein is broken down into amino acids and reassembled into new proteins. The protein is either broken down or manufactured to allow us to maintain the integrity of the proteins subjected to daily wear and tear. This protein turnover allows us to grow, heal, remodel, and internally defend ourselves on a continual basis. Since there is some loss, and although we can manufacture some amino acids, adequate dietary protein intake is essential in providing us with those amino acids that we cannot make, called essential amino acids.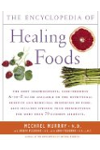 More About this Book
Encyclopedia of Healing Foods
From the bestselling authors of The Encyclopedia of Natural Medicine, the most comprehensive and practical guide available to the nutritional benefits and medicinal properties of virtually everything...
Although proteins themselves are the main structural component of all cells in the body, dietary proteins have a dual function. They can act as an energy source (dietary guidelines recommend that proteins make up 10 to 35 percent of daily calories), and they also provide the building blocks (amino acids) of muscles, membranes and some hormones.
Protein is an essential nutrient in any healthy diet. Proteins are used to repair the body. They are not used for energy unless there are not enough carbohydrates and fats present. However, many Americans eat more protein than they need. People who have kidney problems may be advised to limit the amount of protein they eat.

Meat, poultry, milk products, and eggs are all good sources of high-quality protein, but they also come with bad things such as cholesterol and saturated fat. Select low-fat milk products, lean cuts of meat and poultry, and seafood.
Protein is one the three macronutrients: carbs, proteins, and fats which yield energy for the body.

Proteins yield 4 calories per gram and is mainly used in rebuilding your bodies daily breakdown from stress applied on it.
Protein is converted to several amino acids that are used by the body's tissues for a host of purposes, including tissue growth and repair, and hormone synthesis. Most of any leftover protein the body doesn't need just then is converted to energy, and if the body has plenty of stored glycogen, then any leftover protein is converted to even more fat, and stored.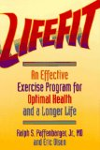 Continue Learning about Protein Body Impact