Some studies have suggested that more physically active men may have a lower risk of prostate cancer or prostate cancer progression than sedentary men, but the results haven't been clear-cut. More consistently, studies have shown that exercise can lessen the side effects of prostate cancer treatment.
For example, patients undergoing radiation therapy for localized prostate cancer who participated in a cardiovascular exercise program for eight weeks improved their cardiovascular fitness, flexibility, muscle strength and overall quality of life. And, perhaps paradoxically, they experienced less fatigue than patients who didn't exercise.
Exercise is beneficial, too, for prostate cancer patients taking androgen deprivation (hormone) therapy. Such therapy commonly causes metabolic changes that lead to weight gain and raise the risk for heart attack and diabetes. Regular exercise helps combat these side effects. Regular exercise also helps manage weight. This is important because heavier men are more likely to develop prostate cancer and fare worse with it if it strikes.
Exercise has many benefits for men with prostate cancer. Decreased physical activity, which may be the result of the cancer itself or the treatment for it, can lead to tiredness and lack of energy. Results of the Health Professional Follow-up Study of 47,000 men over a 14-year period, published in the Annals of Internal Medicine in 2005, showed that men over age 65 who engaged in at least three hours of vigorous physical activity (such as running, biking, or swimming) per week had a nearly 70 percent lower risk of being diagnosed with advanced prostate cancer or dying from the disease. Researchers say more study is needed to understand how exercise affects prostate cancer risk in men of all ages, but these findings show that vigorous exercise may slow the progression of prostate cancer in older men.
In another finding by researchers at UCLA's Jonsson Cancer Center and Department of Physiological Science, a low-fat, high-fiber diet and regular exercise reportedly slowed prostate cancer cell growth by up to 30 percent. Study participants walked at 70 to 85 percent of their maximum heart rate four to five times per week for 30 to 60 minutes, and once or twice a week at a slower pace for 40 to 60 minutes. "This is the first study to directly measure the effects of diet and exercise on inhibiting prostate cancer cell growth," said Dr. William Aronson, senior author of the study. "We used a new method, developed by our research team, to evaluate how effectively these lifestyle changes might help slow the growth of prostate cancer cells, and we are extremely encouraged by the results."
Exercise slows prostate cancer. In one study, three hours of vigorous exercise helped prostate cancer patients lower their risk of dying from the disease. Physical activity in the study included biking, jogging, racquet sports, swimming and golf. Even those who exercised moderately improved their odds of living longer.
Regular workouts help ensure you prevent prostate cancer. "Compared with men who are sedentary, guys who regularly exercise at a moderate level (brisk walking counts) are more likely to have biopsies that indicate no cancer," say Mehmet C. Oz, MD, and Michael F. Roizen, MD. "Even men who are diagnosed with prostate cancer are less likely to have an aggressive form if they're exercising."
Oz and Roizen say that exercise may lower levels of hormones that spur growth of prostate tumors, as well as turn off genes that make a protein that fosters prostate cancer growth.
Men who exercise consistently have much lower rates of prostate cancers. For example, the Harvard Alumni Study found a significantly reduced risk of prostate cancer among men who exercised more than 4,000 kcal (kilocalories) a week and an increased risk for men who expended less than 1,000 kcal a week. The risk was nearly 50 percent lower for men over age 70 and more than 80 percent lower for men under age 70.
Break a sweat for just 90 minutes a week and you'll boost your chances of living even longer. Four years after diagnosis, men who racked up 90 minutes a week of vigorous activity—brisk biking, jogging, swimming, playing singles tennis, doing yard work—had a 35 percent lower risk of dying from prostate cancer than inactive men. That's not all. That same 90 minutes gives you survivors a 33 percent better chance of giving all diseases a kick in the pants, not just prostate cancer.
More activity is even better. Bump up your workout time to 180 minutes and you'll cut your risk of dying from prostate cancer by 61 percent and from all causes by nearly 50 percent.
You don't have to pedal through the French Alps like Lance Armstrong to see benefits of exercising. Start smart; moderate activity protects, too. Work up to walking an hour, 7 days a week, which can increase survival by 48 percent. Then, pick up your pace: Normal is better than easy, and intense or brisk is best of all. Why? Physical activity lowers inflammation and strengthens your immune system, so you're better at fighting disease. Activity also sets off a protective chain reaction that regulates insulin-like growth factor 1, which in turn delays the progression of cell growth and cancer.
So, move it. You'll live longer, feel stronger, and look younger.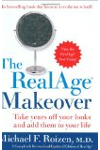 Very high levels of physical activity, at least in older men, may reduce the risk of prostate cancer. Preliminary observations in the College Study suggest that men who expended 4,000 or more calories a week in physical activity may have a lower risk of prostate cancer compared with men who expended fewer than 1,000 calories a week. We know there's a link between high levels of the male hormone testosterone and an increased risk of prostate cancer. Likewise, we know that especially heavy exercise decreases testosterone, suggesting a link between high levels of exercise and a reduced risk of prostate cancer.
Obesity and high-fat diets are also associated with an increased risk of prostate cancer, and again, because men who exercise regularly tend to cut their intake of dietary fats, and because they tend to be leaner than average, it makes sense that physical activity might be associated with a reduced risk, although it may not be a cause-and-effect relation.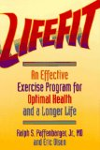 Continue Learning about Prostate Cancer Prevention