Here are a few solutions to enhance good social graces in your children and give them that edge for a better life.
• Point Out the Value of Manners.
Discuss with your children the value of good manners. You might say, "Using good manners helps you gain the respect of others. It's also a great way to meet new friends. Polite people just make the world a kinder place." Once kids understand the impact good manners have on others, they're more likely to incorporate courtesy in their own behavior.
• Teach A Manner A Week.
When my children were young I taught them a jingle, "Hearts, like doors, will open with ease, if you learn to use these keys." We'd then print a manner a week on a large paper key and tape it on our kitchen door as a reminder. It helped me recognize "catching new manners" doesn't happen overnight: it takes consistent effort to enhance them in our kids. So, how about teaching a "Manner a Week?" Write the manner on an index card, post it on your refrigerator, and then hold a contest to see how many times family members hear another member use the word. Here's a few to get you started: "Please., Thank you., May I?, Excuse me, I'm sorry., Pardon me., I'm glad to meet you,, You go first., and May I introduce….?"
• Practice Manners.
A friend of mine who really wanted to make sure her children "caught good manners" started a unique family tradition: Once a month, she asks her children to help her plan a party. The children plan the menu, set their table–with only their "company dishes"–arrange a centerpiece of hand-picked flowers, and then sit in their "Sunday best." The party is just for their family, and it's the time my friend helps her children practice table manners such as "please pass," "thank you," "May I be excused?" (as well as keeping your napkin on your lap, chewing with your mouth closed, waiting for others to speak, and learning which fork to use with each course). Yes, it takes a lot of work, but she swears it's worth it.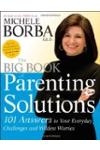 Continue Learning about Preschool Age Child Development