In this video, Rachel Nutting, PA, from West Valley Medical Group - Nampa, explains how the environment affects a child's brain development. Factors like stress, nutrition and quality of life all affect a child's brain.
The process of pruning neurological connections is directly related to the environment to which a child is exposed. We prune connections that we don't use, as exemplified by the fact that we're not exposed to certain stimuli in our environment. (It's the old "use it or lose it" idea.) If a baby isn't spoken or read to, his brain might decide that he doesn't need those language neurons. The opposite is also true: We strengthen the connections that our brains deem important because of repeated exposure. That's why creating a routine is such an effective way to instill good habits in your child.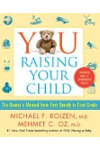 Continue Learning about Preschool Age Child Development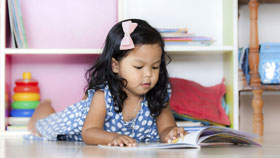 Your preschooler is developing and learning at a rapid rate. Experts agree that preschoolers need both structure and freedom in their early development. Routines, especially around mealtimes and bedtime, help children to eat more ...
nutritiously and sleep better. Encourage imaginative play, which advances cognitive development and creative thought while boosting physical development and interpersonal skills.
More