Words are not the only way people communicate with each other. In fact, studies have shown that most communication takes place without any words at all! The idea that you can communicate without speaking might seem strange, but it's true. Most communication between people takes place without words; it is based on body language. Your body language, also called nonverbal communication, is made up of your gestures, facial expressions, posture, and even your tone of voice.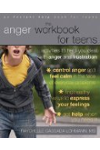 Albert Merhabien, the famed communication researcher, stated that non-verbal communication makes up almost 93% of all the "messages" we receive from other individuals. Others suggest that it is actually more like 60-70% of non-verbal communication that lets us know what others are really feeling.

What we know about how the brain and body work is that all thoughts and feelings are ways that we cope with surviving in our world and, that for many of us NOT revealing our feelings but holding them back may be the "safe" way to cope with others at work, home and in general.

What is also well understood is that there are "tells" or neurological expressions of these withheld, non-verbal communications that are going on inside of our brains. Even though we may not consciously or intentionally express verbally or physically how we feel, our brain/body connection does express these thought and feelings in non-verbal ways. These non-verbal ways are the "tells" that police and other professionals use to tell if someone is withholding the truth or information they are not revealing.

There are many books on the subject of body language and non-verbal communication. It is important for all of us to become aware of how in particular how our physical and verbal or non-verbal behavior impacts others, especially those who spend the most time in our environment.

Non-verbal communication can often cause one individual in a relationship to become upset if they are feel they are seeing or interpreting non-verbal actions by their partner as being rejecting or disinterested. Often times, before a relationship breaks up we can have an idea that the relationship is in trouble by the lack of eye contact, or verbal communication or even the way our partner crosses their arms and legs when we are trying to speak to them.

There is a science to non-verbal communication interpretation as well as a science to understanding the best way to express our feelings and how the way we do that can result in a positive or negative outcome. The science is directly related to neurological and neurotransmitter connections between thoughts and feelings in the brain and their communication to the muscles and nerves in the rest of our body.

Having spent many years in behavior research I would like to share with you a free excerpt from our book Changing Behavior: Immediately Transform Your Relationships with Easy to Learn, Proven Communication Skills. You can get a free download by going to changingbehavior.org.
Continue Learning about Personality