An affirmation is a statement of fact that can make an imprint on the subconscious mind to create a healthy, positive self-image. In addition, affirmations can actually fuel the changes you desire. Here are some guidelines for creating your own affirmations:
Always phrase an affirmation in the present tense.
Always phrase an affirmation in a positive way and stay tuned to the positive feelings that are generated.
Keep the affirmation short and simple but full of feeling.
Be creative.
Imagine yourself really experiencing what you are affirming.
Make the affirmation personal and full of meaning.
Here are some examples of positive affirmations:
I am a whole and complete person.
I am in control of my life.
I am an open channel of love and joy.
I am filled with peace and wisdom.
I am good to my body
I am growing stronger every day.
I am healthier and thinner.
Using the above guidelines and examples, write down five affirmations regarding eating healthful meals and five affirmations about doing physical activity. State these affirmations aloud for a total of five minutes each day. Choose a location that is comfortable and quiet and a time when you will not be interrupted or disturbed. Sit or lie in a comfortable position. Begin by taking ten deep breaths, inhaling to a count of one, holding for a count of two, and exhaling to a count of four.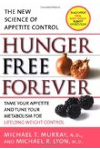 Continue Learning about Personality