The following are general symptoms of a personality disorder. If you have any of these symptoms, please consult your physician: frequent mood swings; stormy relationships; social isolation; angry outbursts; suspicion and mistrust of others; difficulty making friends; a need for instant gratification; poor impulse control; alcohol or substance abuse
Look around your home, office, or neighborhood. We bet you can quickly rattle off five people whom you've thought were just a little bit off. Auntie Hilda has 4,000 apple decorations around her house. Bob from the next-door cubicle folds his papers into fourths before he puts them into the trash. Old man Johnson washes his car four days a week and twice on Saturdays. The question really becomes: Are these people suffering from a disorder, or are their actions simply part of who they are? Good question, and sometimes hard to answer.
Doctors do know that various types of emotionally based disorders are estimated to occur in about 18 percent of the population, and that these people fail to see themselves as others see them. And that means that their behavior - whether it's lining up paper clips just so, being afraid to be in rooms with more than three people, or keeping the Weather Channel on for approximately 17 hours a day - is labeled as sick, not to mention very unattractive to possible partners.
How and when does a quirk become a form of disorder? The standard is whether that personality trait causes adversity in your relationships: Does it hinder your ability to do a job or form intimate bonds with other people?
One other thing worth mentioning about personality disorders: In the right dose, these disorders can be incredibly important. Think back especially to our ancestors. Someone who was bold and assertive would be able to fight off predators. Someone who was obsessive-compulsive could build a weather-proof hut. Someone who was paranoid likely saved the family from threats that would be undetected by others. You just have to figure out whether these traits cross the line. Washing your hands after you go to the bathroom is a good thing. Doing it 10 times in a row so that the skin sloughs off and you look like a horror-flick monster? Not so good.
Sometimes it's not so easy to tell when the line is being crossed. For example, you say your brother-in-law has a problem; he says there's nothing wrong with brushing every tooth individually 24 times a day. How do you know the difference? These criteria will help you judge whether someone has a personality disorder. They likely do if their behavior ...
- Is inflexible, no matter what situation the person is in.
- leads to problems in their work or social life.
- Is not part of some other mental disorder.
- Is not a direct effect of a medical condition, drug, or medication.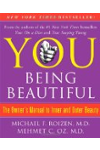 Continue Learning about Personality Disorders