There are seveal things you want to look for in a personal trainer. For one make sure that they are certified through a national recognized orgnization like NASM or ACSM. Second see if they have had any schooling beyond the certification, a college degree is a big help. Even ask to see testimonials from their clients on what kind of success they have had in the past. Also see if the trainer you want to work with has any experience in the goals you want to achieve. Now there are many great trainers out there but not all have the experience or schooling for certain types of training. Also look at personality and listening skills of your trainer. Some times certain people just don't want to work together while this is rare it does happen. You want a trainer who is going to motivate, educate and inspire sucess for you. While they may be the teacher you also want someone who is going to listen to you and your needs.
First and foremost, you should find a certified personal trainer who has received their certification from an accredited education organization. The fitness industry, to help monitor and establish excellence, has worked with an accreditation organization, titled NCCA. You want to look for certifications that have gone through the NCAA accreditation process. This process is important because it increases professionalism and competency in the personal training industry and shows that the trainer went through the proper steps to earn a highly recognized credential.
Look for a personal trainer that is NASM certified. These professionals will have the knowledge base needed to help you reach your fitness goals. Generally, the more credentialed a trainer is, the more experience they have within the industry. The National Academy of Sports Medicine has one certification with three specializations. They are:
CPT: certified personal trainer
CES: corrective exercise specialist
PES: performance enhancement specialist
FNS: fitness nutrition specialist
Look for a combination of these credentials behind your trainer's name.
There are over three hundred personal trainer certification programs, but only four are fully accredited. These are the National Academy of Sports Medicine (NASM), the American Council on Exercise (ACE), the National Strength and Conditioning Association (NACA), and the American College of Sports Medicine (ACSM). Don't be fooled by the others.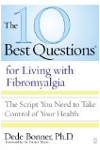 Continue Learning about Personal Trainers and Fitness