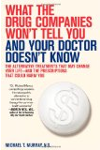 Peppermint oil placed in special capsules that are coated (enteric-coated) to prevent their breakdown in the stomach has been shown to be quite helpful in improving gastrointestinal function in individuals with irritable bowel syndrome (IBS). This is a common functional disorder of the large intestine characterized by some combination of the following: (1) abdominal pain; (2) altered bowel function, constipation, or diarrhea; (3) hypersecretion of colonic mucus; (4) dyspeptic symptoms (flatulence, nausea, anorexia); and (5) varying degrees of anxiety or depression.
In several double-blind studies, enteric-coated peppermint oil (ECPO) has been shown to be effective in relieving all symptoms of IBS in approximately 70 to 85 percent of cases within a two to four weeks. In addition, ECPO has benefits in treating non-ulcer dyspepsia (NUD), and gastroesophageal reflux disease (GERD), and in eradicating H. pylori.
Several clinical studies of patients with IBS used a combination of peppermint oil and caraway oil. The results of these trials indicate that this combination produces better results than peppermint oil alone for symptoms of IBS. Recent studies also indicate the combination of peppermint and caraway oil is more helpful in improving non-ulcer dyspepsia (NUD). In one double-blind study, 120 patients with NUD were given either the peppermint and caraway seed oil (ECPO) or cisapride (Propulsid) for four weeks. Symptoms of NUD, including pain, were reduced equally in both groups. Positive results were also found in H. pylori-positive individuals.