According to the US Preventive Services Task Force (USPSTF), doctors may choose to offer a low-to-moderate-dose statin to certain adults without a history of heart disease when all of the following criteria are met:
They are ages 40 to 75 years.
They have one or more heart disease risk factors (high cholesterol, diabetes, hypertension or smoking).
They have a calculated 10-year risk of a cardiovascular event of 7.5-10%.
The USPSTF recommendations are based on analysis of existing data from 18 randomized controlled trials. These trials compared statin use among people without previous heart attacks and strokes to people taking dummy pills or nothing at all.
The USPSTF found that the current evidence is insufficient to assess the balance of the benefits and harms of statin use for the prevention of cardiovascular disease in adults 76 years and older.
Clinical trials have demonstrated several types of patients that may benefit from being on a statin as it reduces their risk for heart attacks and strokes. Most importantly, anyone who has already had a heart attack, stroke, or a procedure to relieve a blockage in their arteries (i.e. angioplasty, bypass surgery), should take a statin. Additionally, those with higher risk profiles, even though they have not had any history of heart attack, stroke, or blockages, have been shown to benefit with aggressive reduction of their cholesterol.

Aggressive treatment includes lifestyle modifications (exercise, weight-loss, diet); however, in many cases, a statin may still be necessary. Recently, there has been evidence to support the use of statins in patients that have increased levels of inflammation in the body, despite what may be considered normal cholesterol levels.

Finally, there are rare instances of patients with certain genetic variations that lead to extremely high levels of cholesterol, and as a result, they suffer from premature arterial disease. These patients typically require statins in addition to other cholesterol-lowering medications to prevent heart attacks and strokes.

Your doctor can help define your risk profile and assess whether or not a statin is needed. Pregnant women or women who are planning on becoming pregnant should not take statins. Also, patients with severe, active liver disease should not take statins.
Almost everyone who has had a heart attack should be on a statin for life. There are some exceptions, of course, such as individuals whose heart attacks stemmed from unusual causes, like an infection, and those who have had an exceptionally severe problem from taking a statin, like severe skeletal muscle breakdown (called rhabdomyolysis).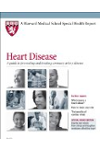 Patients who have high levels of "bad" cholesterol - what doctors call "low-density lipoprotein" or "LDL" cholesterol - may be prescribed statin medications if their LDL level exceeds 159 milligrams/deciliter (mg/dL), or if their total cholesterol exceeds 240 mg/dL. Patients who already have diagnosed plaque build-up in their vessels (atherosclerosis) are also good candidates for statin medications.
You may not even know you have high levels of cholesterol when you go for your annual physical exam. But if the results of blood tests taken after 9 to 12 hours without food ("a fasting blood test"), coupled with a risk factor analysis for heart problems, indicate your blood vessels are likely to be obstructed, your physician may prescribe statin medications.
In addition to high levels of LDL cholesterol, your physician will likely consider other risk factors to assess the health of your blood vessels before prescribing statins. Cardiovascular risk factors include:
AgeMale gender
Family history of heart disease
Smoking tobacco
Being overweight
Lack of regular exercise
High levels of LDL or low levels of "good" cholesterol (called "high-density lipoprotein, or HDL, cholesterol"): Doctors consider your HDL cholesterol to be low if it is less than 40 mg/dL for men and less than 50 mg/dL for women.
High levels of HDL protect the heart by keeping the LDL from building up in the blood vessels.
Diabetes
High blood pressure
Continue Learning about Patient Education