The following information lists the most common and easily avoided sources of adverse drug reactions concerning blood pressure medications. Keep this list handy and review it whenever you bring home a new prescription for a blood pressure medication - even after your doctor and pharmacist have vetted it with you.
ACE inhibitors such as lisinopril interact with specific classes of diuretics such as spironolactone - so called potassium sparing diuretics. May increase potassium levels dramatically, which can cause irregular heartbeats or death.
ACE inhibitors interact with potassium. May increase levels of potassium.
Some calcium channel blockers interact with grapefruit juice. May increase absorption of calcium channel drug, and thus increases the effect and may cause rapid drop in blood pressure.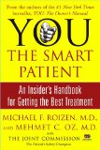 Continue Learning about Patient Education