Your bones aren't just dead pieces of scaffolding. They're living organs. They continually replenish themselves and regenerate to build new bone in place of old bone and when it's damaged-making it one of the few organs in the body able to do that. In fact, it's the only material in your body that regenerates brand new.

Think of it: when you cut your skin, you don't grow new skin; you heal with a scar, which isn't really new because it doesn't grow hair or secrete sweat. Bone is the opposite-it heals itself, and the new, repaired bone is often stronger than the original.

The only downside-as anyone who's ever had to wear a cast knows-is that it can take four to six months to heal completely. While that process is going on, other parts of your system-like the muscles around those bones-can weaken.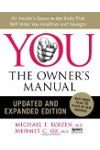 Continue Learning about Parts of The Skeletal System