Here are a few solutions to boost your kid's organizational skills to help your kids get off to a great start for a new school year.
Stop rescuing. Your first step is often the hardest (but most important). If you really, really want your child to learn how to be better organized then you must stop being his personal assistant. So take a vow that you will teach your child organization skills, and then once he learns them you will step back and make him be responsible for any consequences.
Create a place for everything. Your next step is to help your kid organize what she has to make things easier to find and put away. Don't go getting crazy here. Just identify the "code red" areas that usually cause the stress and argument and find simple solutions.
Reduce clutter. Kids are more organized with less clutter so now is the time to go through drawers, closet, toys, and equipment barrels together and him eliminate those unnecessary extras. Throw away all those never used or broken things. Then employ clutter reducers so your child's room or homework area at least appears more organized.
Boost organization skills.
Now it's time to take on the challenge of helping your child learn new skills so he is less likely to need reminders or lose items. The critical point here is that there is no best organization system, so what works for you may not work for your child. The trick is to find a simple system that helps your child, and then continue to help your child use that strategy until the organizer becomes a new habit. Here are a few school organizational ideas:
Color code subjects.
Assign a different color for each subject or class then provide a matching colored notebook and divider to store each item.

Use agendas or calendars.
Find a simple calendar where your child can mark down assignments and then hang it in a visible spot.

Try picture charts.
Take photographs of your child doing essential tasks (brushing teeth, hanging up backup, putting away sports gear) and turn those into a reminder chart. Pictures and images can help a visual child.

Post deadlines.
Encourage your child to write deadlines on post-its and place them on a visible spot like his bathroom mirror, bedroom door or by a nightstand. The trick is to teach him to always put the reminder in the same place each and every time.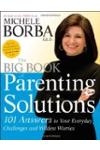 Continue Learning about Parenting