Technology can have negative effects on kids in that the constant stimulation is very overwhelming for them. Watch neuropsychologist Sanam Hafeez, PsyD, explain how creativity, problem solving, and socialization are impacted by too much screen time.
Probably most of the research done right now regarding social media and technology is on kids, because there is significant concern on how it's affecting not only their cognitive development -- their ability for language and communication -- but also their ability to learn how to form normal, close relationships. And there's a little bit of evidence out there -- some anecdotal, some based on surveys -- that suggests that there's probably going to be problems in kids that use social media way too much, meaning several hours a day. So the kids that are especially spending a long time on it tend to be much more socially inept. And generally, they tend to be shyer kids who don't have a lot of friends.

There is concern, especially among psychologists, that kids (mainly young teenagers) who are spending all this time with technology -- and that includes everything from texting and instant messaging to tweeting -- are missing out on other ways to learn to communicate with people. The things that we just took for granted as kids growing up -- learning how to detect body language, how to put into context what's said, facial expressions, pauses -- aren't the same now for our kids with the existence of 24/7 access technology.
Children who stay plugged in don't develop empathy. A University of Michigan study backs this up. After studying 14,000 college students over 30 years, it found today's college freshmen have 40% less empathy than freshmen 20 years ago.

The ease of disconnecting from "friends" online might make it easier for young people to tune each other out in person. And the competitive, achievement-oriented culture youth are raised in may lower their sense of loyalty -- or sympathy -- for their peers.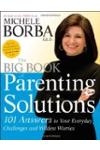 If your child uses too many technology-oriented gadgets, they may not be as social with other kids, may not exercise enough and may not sleep enough. Watch pediatric nutritionist Deb Kennedy, PhD, provide tips on limiting your child's tech usage.
Continue Learning about Parenting