Besides serving as wonderful one-on-one time, reading to your child will do amazing things for her future vocabulary. In fact, the vocab that a child has at the age of two is proportional to the number of words he's heard spoken to him before that time. Kids might not be able to respond verbally to you when they're little, but they're processing. Remember those neurons: With every sentence, you're building stronger language connections.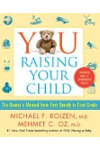 Children who have been read to have an easier time learning to read when they start school. When you read to them, you teach them: New words, such as the names of people, animals, and things
Words they will use when they learn to talk
About the world they live in
How to watch and listen
That reading and sharing stories is a fun way to be with others Reading and sharing stories can also be a way to calm children.
School doesn't always fulfill all the needs of a child's early education process. Parents can supplement their children's education and give those not yet in school a head start by reading with them before bed. It's never too early to begin the process of educating children, and reading to your kids does wonders for their natural brain development process -- getting them on the fast track to succeeding in the classroom and in life.
There are numerous benefits for both children and parents when it comes to reading bedtime stories. Here are just a few:
Reading gives you an opportunity to bond with your children.
Reading is a natural way to stay calm and relax.
Reading improves focus.
Reading increases intelligence.
Reading is a fun activity.
Continue Learning about Parenting