The trick is in asking the right questions. Instead of asking close-ended questions that only require a simple yes or no answer ask more open-ended questions that require explanation or description. These questions are more likely to spark a conversation that keeps going. For example, rather than asking, "How was school today?" ask "What was the best thing that happened at school today?" or "Which subject did you enjoy the most today and why?" Listen for details that may be missing and ask him or her to clarify or be more specific.
Also, keep this in mind: you communicate with more than just words. Your body language speaks just as loud (and sometimes even louder) than the actual words you say. I know my kids can usually tell when I've had a bad day even before I open my mouth. Everything from your facial expressions to your tone of voice and gestures contributes to the information you're passing to your child, whatever their age.
The way you approach your child is as important as what you actually say. So be mindful of how your child might interpret your body language: Are you smiling or frowning? Is your voice harsh and loud, or soft and gentle? Are your hands on your hips? Are your arms folded? Or do you appear open and approachable?
One of the most important things you can do while talking with a young child is to get down on his level. If you're towering over him, he may feel intimidated. Instead, sit together or kneel down so that you are eye-to-eye with him. He'll know that you're really listening and feel that what he has to say is important to you.
From
Good Kids, Bad Habits: The RealAge Guide to Raising Healthy Children
by Jennifer Trachtenberg.
Take the RealAge Test!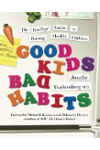 Here are a few secrets to help your kids open up and talk about their day:

*Wait! The time kids are most stressed is the moment they walk in the door. So don't push the "how was your day?" inquiry. In fact, teens say they hate that question. "It's predictable. She's going to ask, 'How was your day?' Instead, a simple, "Looks like you could use a snack and a minute to unwind. Glad your home" works best.

*Use your kid's time zone. Identify the time your kid is most receptive to chatting. With one of my sons I discovered it was around five o'clock in the afternoon by the refrigerator, and that's where I'd plant myself.

*Don't ask questions that kids can answer with "yes," "no," or "fine." If you ask "what did you do after lunch?" is more likely to get a response other than yes or no. To help you find a conversation topic about what's going on at school, check the school website or the school/teacher newsletter.

*Talk while doing. Boys in particular are more likely to open up when they are doing something. So trying talking while he's stirring up a smoothie, shooting hoops or playing Legos.

*Start a family ritual to connect. It used to be family dinners, but busy schedules are making that a rarity. Still regular meals can help.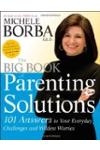 Asking questions that can be answered yes/no usually does not work to get kids to open up. Try asking, "Tell me three things about your day." or "What did you do at school before lunch?" or "Can you tell me one good thing and one bad thing about yesterday?" Kids like adults find that they like talking more to some people than to others. Often parents are no high on the list of who they like to talk to. To gain trust, establish family traditions like having dinner together and sharing stories of the day. Try doing things your kids enjoy even if you would prefer to do other things. Have TV free hours or music free hours to encourage more communication. Finding out more about your kids from their friends or teachers or coaches can help you open the door to more understanding and communication.
The key to getting your kids to open up and talk about their day is your established trusting relationship with them.
Choosing a down time with your kids to relax and talk about their day can be non-imposing or non-intimidating. Kids will open up when they feel safe to talk to you, without uninvited advice or judgment call.
Establishing a routine family time at the end of each day for "Talk of the Day" gathering can facilitate exchanges of thoughts and feelings.
Continue Learning about Parenting